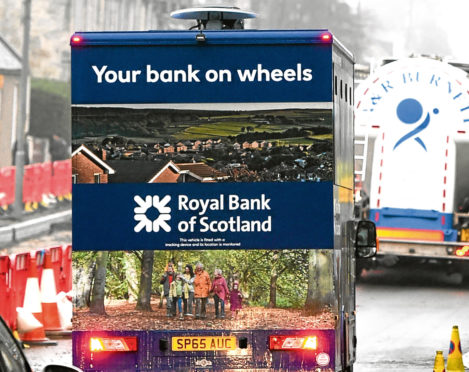 Royal Bank of Scotland (RBS) has posted its first annual profits in a decade – as it is about to slash its branch network.
But the long-awaited milestone was overshadowed by protests about branch closures around Scotland and also an impasse over a multibillion-pound misconduct case in the US.
The Edinburgh-based group swung out of the red to report £752million of attributable profits for 2017, marking a major improvement on the £6.95billion losses announced a year ago. Analysts had pencilled in losses of £592million for 2017.
The latest figures take into account conduct and litigation costs of £1.29billion, including £175million in provisions to cover costs surrounding mis-selling of payment protection insurance and claims the group mis-sold mortgage-backed securities in the run-up to the financial crisis.
However the lender, which is 72%-owned by the taxpayer, has yet to reach what is expected to be a colossal settlement with the US Department of Justice (DoJ) over these mortgage-backed securities sales.
Chief executive Ross McEwan said results for 2018 were likely to hinge on a decision by the DOJ – the timing of which the bank stressed was "not in our control".
Mr McEwan added: "When it does come … it will have a major impact on our numbers. But if you have a look at the underlying profitability of this bank, it is very good."
RBS has charged ahead with its cost-cutting drive and restructuring plan, having slashed expenses by £810million last year – exceeding its £750million target.
Mr McEwan said the bank would experience a rise in restructuring costs to about £2.5billion across 2018 and 2019, while increasing its focus on digitalisation.
In its UK personal and business banking division alone, RBS reported an 8% drop in head count in 2017, while its commercial banking unit saw front-office head count fall around 16%, alongside an 11% drop in its private banking business.
The group's latest annual report shows Mr McEwan's total pay package fell to £3.49million last year, from £3.7million in 2016, following a decrease in his benefits and long-term incentives. RBS said it was continuing a "restrained approach to executive pay" and had adjusted long-term incentives to reflect areas where the bank did not meet targets, such as total shareholder returns.
Its commercial banking division took a £187million impairment charge from the construction sector, around £35million of which was booked in the fourth quarter.
This is understood to reflect the collapse of construction giant Carillion, though the bank would not confirm the names of the clients. Mr McEwan, a New Zealander who has run RBS since 2013, plans to stay at the bank until it has settled the US case.
Comment, Page 29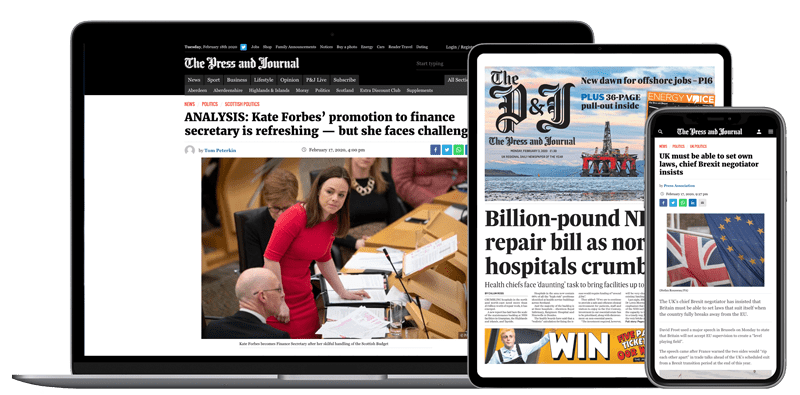 Help support quality local journalism … become a digital subscriber to The Press and Journal
For as little as £5.99 a month you can access all of our content, including Premium articles.
Subscribe