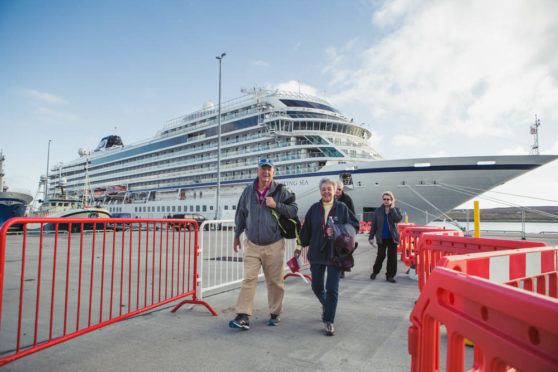 The arrival of a liner today will launch a cruise ship season expected to break records on five different fronts at Shetland's main port.
At almost 92,000, the number of passengers due to visit Lerwick over the coming eight months is 81% up on last year's record high of 50,768.
With 91 liners heading for the islands, compared to 79 in 2016, the busiest season to date, the total tonnage of vessels will also leap by 83% to more than 3.9million gross tonnes.
Among them will be the MSC Meraviglia, which, at 171,598 gross tonnes, will be the largest cruise ship to call at Shetland to date, and, with around 4,500 passengers aboard, will also set a new record for the most passengers arriving on a single vessel.
Lerwick Port Authority senior commercial executive Victor Sandison said: "The scale of cruise activity this year will make it a great season for Lerwick and Shetland, including an expanded excursion programme in recognition of the higher passenger numbers."
Further records are on the horizon for the port next year.
Mr Sandison added: "We are currently anticipating over 107,000 passengers in 2019, with 109 ships already booked and more anticipated.
"Our hopes for further ahead have been encouraged by this month's participation at Seatrade Cruise Global Expo as a member of Cruise Scotland."
The first liner to visit is the Magellan, on a 12-night cruise from London.