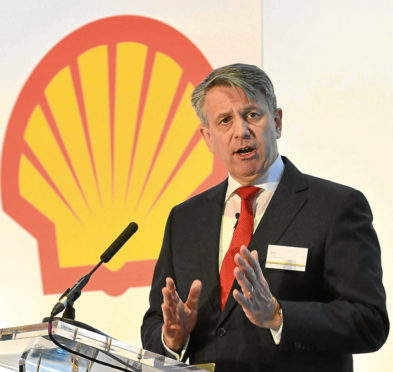 Shell chief executive Ben van Beurden took home nearly £8million last year after being rewarded for his "strong leadership".
His total pay package, including bonuses and pension, came to £7.81million in 2017, up 11% from £7.04million the previous year. His base salary was raised by 2.5% to about £1.35million from January 1, 2018.
Chief financial officer Jessica Uhl's base pay increased by 1.5% to £880,000 last year.
The figures are in the firm's annual report and follow a positive year for Shell, which was boosted by higher crude prices and lower costs.
Revenue rocketed 31% to £215billion in 2017, while pre-tax profits increased by 223% to £12.8billion. Shell also reported a £5.6billion reduction in net debt.
Remuneration committee chairman Gerard Kleisterlee said Mr van Beurden's leadership had been "very strong" in terms of the firm's position on the energy transition.
Mr van Beurden said Shell would show "leadership in the oil and gas industry, while responding to society's need for more and cleaner energy as the world moves to a low-carbon energy system".
The company aims to reduce the overall carbon footprint of its energy products by 20% by 2035.
In January, the Anglo-Dutch energy giant announced its decision to invest in redeveloping the Penguins area, 150 miles north-east of Shetland.
Future development opportunities include the Fram field, 136 miles east of Aberdeen. Shell submitted new plans for Fram in October and is targeting first gas in 2020.