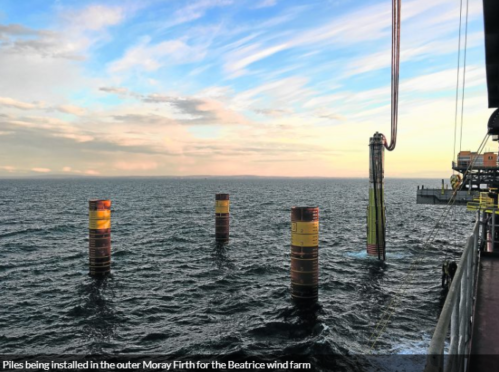 Nigg Energy Park, in Easter Ross, is gearing up for its role in the construction of the £2.6billion Beatrice offshore windfarm.
The yard, at the entrance to the Cromarty Firth, is being used by Siemens for major assembling, marshalling and load-out works for the array's 84 turbines, with the first components due to arrive early next month.
Inverness-based Global Energy Group, the site owner, has secured a number of contracts supporting the German firm throughout the 18-month project.
Read more on Energy Voice here.