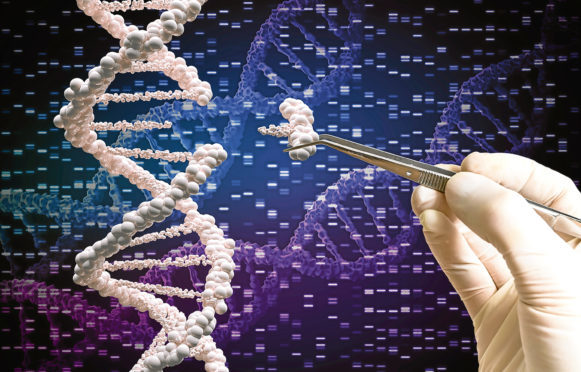 Technology: friend or foe? That question is increasingly being asked as the pace of technological development accelerates.
It's the speed of change that provokes unease; technology has been around since the first caveman crafted an implement for himself out of flint.
Today, when state-of-the-art hi-tech gadgets are almost obsolete by the time they reach a mass market and serious commentators are debating whether robots will gain mastery over humans, there is a danger of technology becoming demonised.
There's no valid reason for that. Technology has always been a driver of improvement. Around the time my colleagues and I launched Aberdeen Asset Management a typical office computer had 64kB of Random Access Memory (RAM), a cassette recorder interface and a 5-inch floppy disc drive. Fax machines were key to conducting business.
Today that technology looks primitive, displaced by smartphones, laptops, email, etc – all of which in their turn will seem like museum pieces before too long.
At Aberdeen we recognised the importance of technology when we acquired Parmenion in 2016. It was a pioneer of "robo" advice in the UK, has won a mass of awards and achieved record-breaking growth.
As fund managers we need to spend more on technology. Just as the vast majority of internet bank start-ups failed because the established banks became internet banks, we have to become robo-advisers and platform businesses as client needs evolve and in order to compete with new entrants.
I welcome the opportunities offered by technological advances, but in active fund management there will always be a need for sound human judgment. Technology can help enormously but it can't eliminate risk – it may even import its own risks, as was demonstrated by the Flash Crash in New York in 2010 when a rogue algorithm wiped $1trillion off the value of US stocks in half an hour.
The technology revolution will have radical effects on business and society. Last year an FT/Qualcomm Essential Future survey showed innovation driven by Artificial Intelligence (AI) was more welcomed by highly educated, high-income elites than by the general population.
The toxic equation "automation equals unemployment" that haunted much of the 20th century has returned, just when populist politics has gained serious traction in the developed world. Public hostility to AI was an issue worrying attendees at this year's World Economic Forum (WEF) in Davos.
Public concern is understandable: a study by McKinsey found 45% of employees' work time in the US is spent on tasks that could be automated with existing technologies. But that's only part of the story. Employees rewarded for higher productivity via automation will spend more on goods and services, increasing employment, particularly among low-skilled workers, a trend identified in a report by the Institute for Public Policy Research. That may help to explain why the UK, with automation within business at its highest level to date, is experiencing a 42-year low in unemployment of 4.3%.
Medicine is a field in which the benefits of technology are self-evident. Gene editing can "cut and paste" a patient's DNA to cure diseases such as cancer, while new systems are able to delineate an organ in seconds, instead of hours, for the same purpose. Over the past 15 years the cost of sequencing a human genome has fallen from $100million to $1,000.
The technology research firm Tractica forecasts the AI market will increase from $643.7million in 2016 to $36.8billion by 2025. The current exponential advance of technology is sometimes described as the Fourth Industrial Revolution (Industry 4.0).
Not every hyped project will be instantly realised: don't look for driverless cars in congested urban centres any time soon. But Industry 4.0 will transform business and society in a beneficial way.
Here in the north-east we are well placed to benefit. The region accounts for over one fifth of employment in Scottish life sciences research. More than 2,500 people are employed in companies and research facilities, contributing £160million GVA annually.
Opportunity North East (ONE) is developing the business model and funding case for a Bio-therapeutic Hub for Innovation in Aberdeen, as part of the Aberdeen City Region Deal. This exciting project will further grow the north-east's life sciences sector. It embraces the future and its immense possibilities. Change shouldn't be intimidating: it's just another word for opportunity.
By Martin Gilbert, co-CEO of Standard Life Aberdeen.