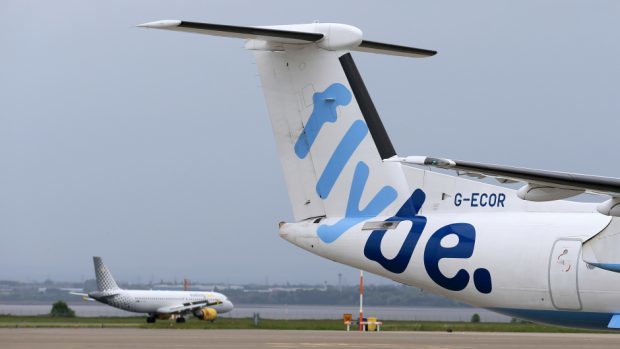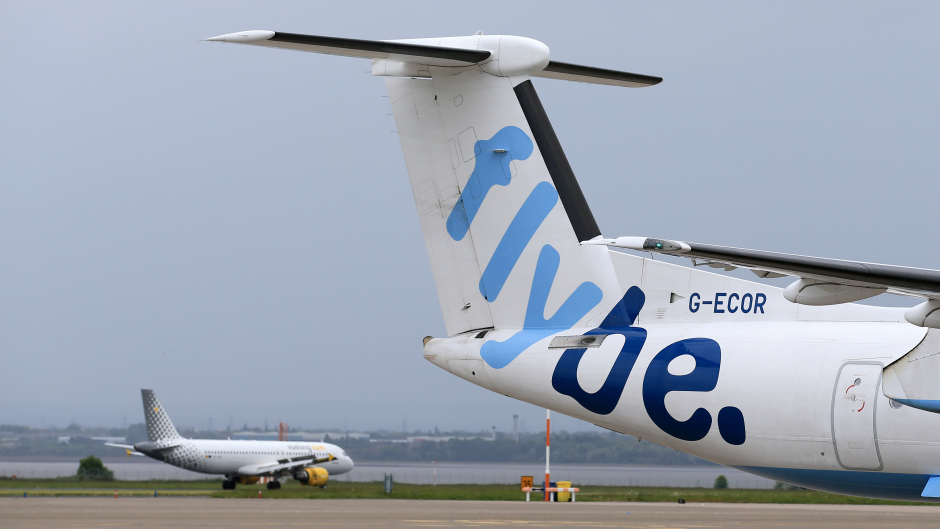 The Beast from the East blew a £4million hole in Flybe's balance sheet after the regional airline was forced to cancel hundreds of flights.
Flybe said yesterday that the impact of the wintry weather that left much of the UK under snow in late February and early last month would be reflected in results for the year to the end of March.
In a trading update yesterday, the carrier said: "The extremely poor weather . . . led to airport closures and flight cancellations across the UK and near continent.
"This particularly affected Flybe as all our flying is within this area.
"We had to cancel 994 flights due to weather in Q4, compared to 372 in Q4 last year.
"As a result, we anticipate this to have an impact of around £4million from lost revenue and additional care and assistance costs on cancelled and delayed flights."
But Flybe – whose Scottish routes include services from Aberdeen, and flights to both Belfast City and Birmingham airports from Inverness – also reported progress on its efforts to cut capacity and focus on "profitable flying".
The Exeter-based airline said load factors – an industry measure of how well operators fill their aircraft – grew by 6.8 percentage points to 73.5% during the three months to March 31, compared with a year earlier. As a result, estimated passenger revenue per seat increased by 9% to £50.84.
Flybe said total passenger numbers grew by 3.7%, even though capacity was cut by 6%.
Early summer season business was "encouraging", with an estimated 7.5% increase in passenger revenue per seat offsetting an expected 7.9% decrease in capacity.
More than one-fifth of all seats (21%) for the first half of the 2017-18 trading year are already sold, Flybe said.
Chief executive Christine Ourmieres-Widener added: "The Flybe strategy as set out in our business plan to reduce the fleet size is delivering higher load factors and revenue per seat.
"The drive to reduce costs is continuing, given added impetus by the rise in fuel prices and lower value of sterling.
"Despite these headwinds, the foundations are being put in place to strengthen the business."
Flybe usually reports annual results in June.
Legacy orders for new planes and a slowdown in the market sent it hurtling into the red in 2016-17, leaving the airline nursing pre-tax losses of £19.9million.