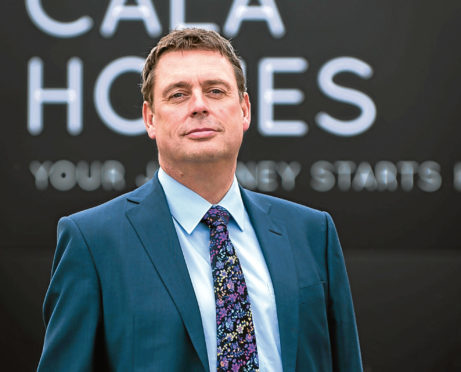 Scottish housebuilder Cala Group has started the hunt for a new chief executive to replace Alan Brown, who is stepping down after nine years at the helm.
Mr Brown will retire at the end of this month, the company said yesterday.
Cala hailed its outgoing boss as "instrumental" in driving growth during his 32 years in senior management and strategic roles at the group.
Kerrigan Proctor, chief executive of Legal & General (L&G) Capital, Cala's parent, added: "Cala has benefited greatly from Alan's leadership … and we shall miss him.
"The group is much stronger and more resilient as a result of his direction."
Mr Brown trained as a chartered quantity surveyor and joined the company in 1986 as development manager.
Following the financial crisis of 2007-08, he became group managing director before being appointed chief executive in September 2009.
He led the firm through a severe market downturn and oversaw the sale process from Lloyds Banking Group that secured the backing of L&G and Patron Capital in 2013 before delivering the acquisition and successful integration of Banner Homes in 2014.
More recently, he led the acquisition of the group by L&G in a £315million deal announced just last month.
The takeover valued Cala, which has its roots in Aberdeen but is now headquartered in Edinburgh, at £605million. Mr Brown said: "This was not an easy decision. I've spent nearly my entire career at Cala, working with a talented group of people to build the great business that it is today.
"When I took over as CEO, the company had significant challenges and as a team we've worked extremely hard to overcome those … and build a large and very successful business that now enjoys the long-term support of one of the UK's blue-chip companies. The group is in great shape, with exciting growth opportunities, and now is the right time for me to hand over the reins to a successor to lead Cala into the next stage of its development."
Mr Brown, who is handing over the reins to finance director and new interim CEO Graham Reid, added: "I will now be taking a short time out from corporate life in order to think about the sorts of roles and activities I wish to pursue in the next stage of my career."