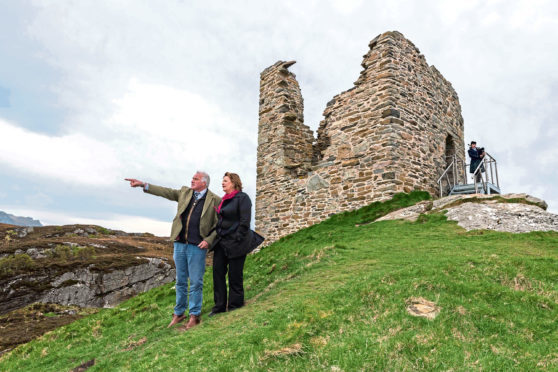 Tourism projects totalling around £3million are being developed in Sutherland by a company owned by Danish billionaire Anders Holch Povlsen, its chief executive has said.
Tim Kirkwood, who heads Mr Povlsen's Wildlands business in Scotland, said developments it is working on at the moment were part of £25 million investment planned for its Highland estates.
They include a new self-catering property, Kyle Lodge, which the company is in the process of launching and the refurbishment of Lundie's Manse, in Tongue, as a boutique hotel.
The company will soon be considering tenders for the transformation of Hope Lodge, which is intended to form a central part of a planned luxury shooting spa and sporting lodge development.
It already runs Kinloch Lodge, once owned by the Duke of Sutherland, as an exclusive private hire holiday retreat.
The properties are close to the to the route of the North Coast 500 (NC500) road trip route, which, in recent years has attracted large numbers of visitors from around the world to the remote and "fragile" area.
Mr Povlsen, whose family wealth was amassed after his parents founded international clothes retailer Bestseller Group, which he now owns, is also a director of NC500, the company set up to promote the tourist trail.
The Dane has become one of Scotland's largest landowners, with about 220,000 acres.
In 2006, he bought Glenfeshie estate in the Cairngorms and has since acquired 12 more properties in the Highlands, including Kinloch, Hope and Ben Loyal estates in Sutherland, as well as Aldourie Castle on the banks of Loch Ness.
Creating commercial and employment opportunities are an important part of Wildland's main aim of restoring the land it owns, according to Mr Kirkwood.
"We have got significant plans," he said, adding: "Wildland Ltd is about restoring large areas of wild land to its ecological potential. To make it sustainable, it has to be done on a large scale.
"It's going to be delivered over tens of years, if not hundreds. To enable it to be sustainable we need to have some commerciality about it."
"We recognised that there is a short tourism season that has an effect on the quality of jobs. Other places in the cold have the same climate challenges we have, but people go there and we see the opportunity of extending the season and creating year-round jobs."
Kyle House is just coming on stream and the firm is developing Lundie's Manse into a boutique hotel.
Mr Kirkwood said: "We have around £3million of development under way at the moment.
"We will be looking at tenders for Hope Lodge soon – it will be an extraordinary place.
"We are looking for and finding a new generation of guests who want to enjoy the environment."
A significant refurbishment has recently been completed at Aldourie Castle, where the kitchen gardens will be used to supply fruit and vegetables for the company's properties.
Wildland has created about 10 jobs during the past year, including several at its headquarters in Inverness.
Mr Kirkwood said the firm was aware of claims it was making "land grabs".
He added: "We are not about re-wilding places. It's about creating opportunities for people in these wild places and creating job opportunities.
"What we are doing will be good for the wider population. We are doing it for our own purposes but its not about land grabs."
Last week, Tourism Minister Fiona Hyslop officially opened a new viewing point at Castle Varrich in Sutherland after a £360,000 restoration by Wildland, with the support of Historic Environment Scotland.
Ms Hyslop commended them for the "welcome boost to rural tourism."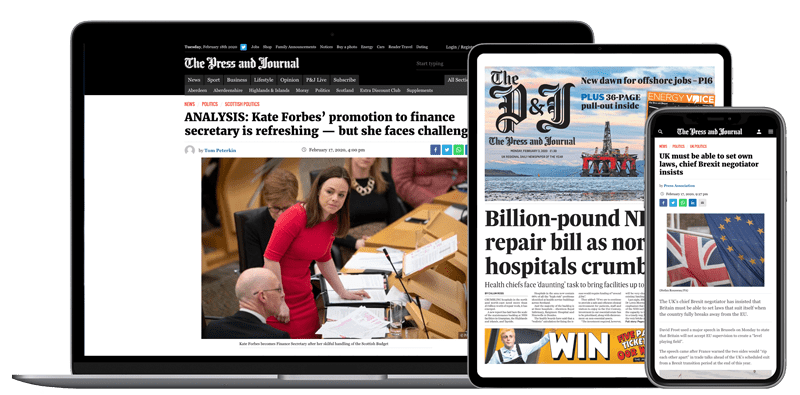 Help support quality local journalism … become a digital subscriber to The Press and Journal
For as little as £5.99 a month you can access all of our content, including Premium articles.
Subscribe