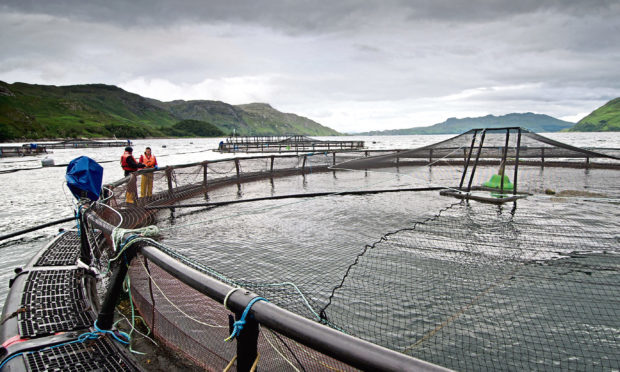 New efforts are needed to attract workers to Scotland's fish farming sector if it is to achieve ambitious growth plans, a report has warned.
Already struggling to hire employees generally and lure people with the right experience, the industry, which operates mainly in remote areas of the Highlands and islands, faces a number of recruitment challenges, according to the Skills Review for the Aquaculture Sector in Scotland.
Competition from other sectors, the report says, is compounded by a "lack of awareness and misconceptions" among potential employees.
It adds: "The locations of aquaculture operations, particularly production, makes it even more difficult to recruit the skills required and a key challenge for the Highlands and islands is retaining and attracting talent. Local infrastructure is crucial so that there are not only jobs, but that areas are attractive as places to live, work and study."
The impact Brexit is starting to have on the supply of "much needed international workers, especially in processing," is highlighted, as is the potential reduction in the number of EU students staying on.
Commissioned by development agency Highlands and Islands Enterprise (HIE) on behalf of the Aquaculture Industry Leadership Group (AILG), the review was published yesterday, as the industry's biggest annual conference and exhibition, Aquaculture UK 2018, opened in Aviemore.
The report calls for more promotion of the aquaculture sector and its supply chain as a "rewarding long-term career choice, particularly for young people and women."
Rural Economy Secretary Fergus Ewing said: "This report highlights the importance of developing and retaining a well-trained and highly motivated skills force. For a sector that has a significant focus on sustainable growth in the future, it is clearly becoming even more important to be accessible and to be an employer of choice."