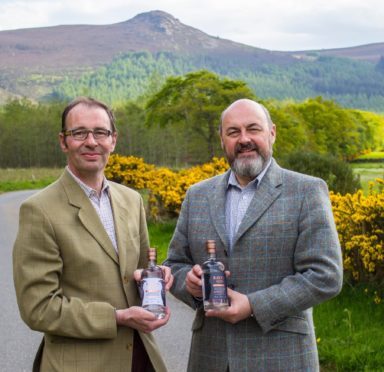 North-east brothers Callum and Peter Sim are launching a premium gin under their new Raven Spirits brand.
The Aberdeen-based duo are initially offering two Raven gins, their "signature" Thought and Memory and a limited release Founder's Edition. Their locally produced spirit bears names inspired by Norse mythology.
Founder and owner Callum brings his business experience to the venture from more than two decades as a lawyer in the energy industry.
Peter has worked in the hospitality industry for more than 30 years, having been instrumental in setting up whisky and gin bars.
Under his independent business, Peaty Nose, a malt whisky and Scottish spirit training consultancy, Peter organises tastings and has founded local gin clubs.
Callum said: "Peter's expertise and my business experience have been a great pairing. It's been a long process from determining the brand to product creation but it has been well worth it."
Raven is being sold online and through shops in Aberdeen, Inverurie, Huntly and Banchory.