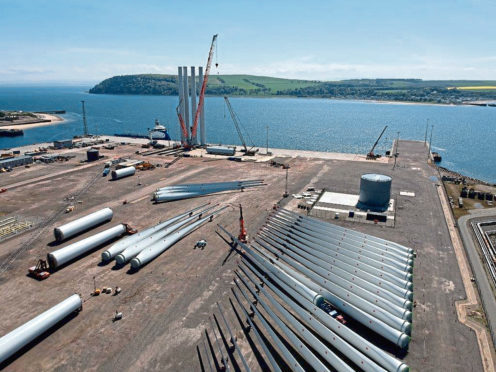 Global Energy Group boss Roy MacGregor has welcomed signs of Nigg Energy Park establishing itself as a "multi-user, multi-sector" asset, with more than 700 people at work there on renewables, oil and gas and subsea projects.
The Inverness and Aberdeen-based company is also looking to recruit skilled workers over the coming year amid signs of a sustained North Sea recovery.
Current activity levels mark a turnaround from recent years, when Nigg, acquired by Global in 2011, was hit by an energy industry downturn.
The role of the park and its port facilities as a marshalling and assembly base for SSE's £2.6 billion Beatrice offshore wind farm, off Caithness, has seen workforce numbers ramping up in recent weeks.
Four completed towers are currently standing on the quayside, with another six due to be ready by around the end of next month.
Global, which says more than 120 supply chain companies have been working at the site over the past three months, has invested more than £10m in new crawler cranes there.
Its marine division has also seen an increase in rig inspection, repair and maintenance contracts, with more than 400 workers involved in projects at Nigg and Dundee. The business is aiming to add a further 20 people to its core staff over the next 12 months.
Two of Nigg's large fabrication shops are also in full use by the company's north fabrication division building subsea equipment.
Mr MacGregor said: "It's great to see the yard busy again. We have invested a lot of money, but seeing this progress in work across a range of sectors, where our people have been working hard to attract new business since we redeveloped the site as a multi-user, multi-sector facility, is really encouraging."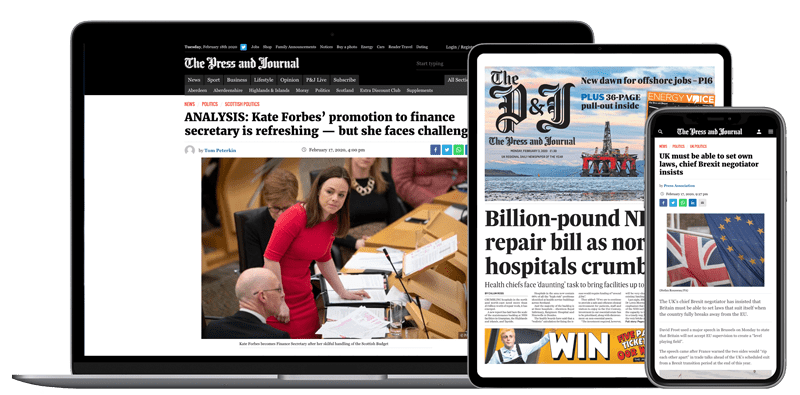 Help support quality local journalism … become a digital subscriber to The Press and Journal
For as little as £5.99 a month you can access all of our content, including Premium articles.
Subscribe