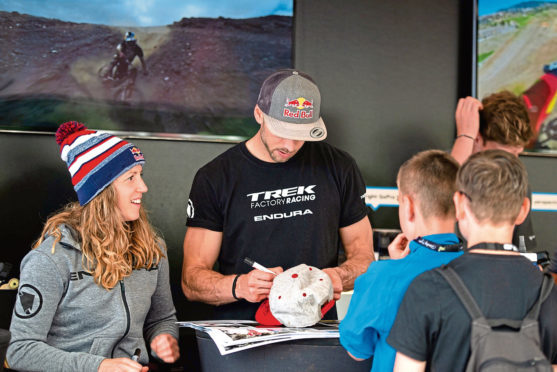 Nevis Range Mountain Experience is targeting the lucrative Chinese tourist market as it aims to lure more overseas mountain biking enthusiasts to Lochaber.
Later this summer, a delegation of 150 travel agents from China will visit the centre, near Fort William, which has recently launched a dedicated website for the country.
Signs for Chinese visitors are being installed around the centre's facilities and, following a new partnership with leading bike manufacturer Trek announced this week, a promotional film aimed at the market is being produced.
Last weekend more than 20,000 visitors flocked to Nevis Range to watch top international mountain bikers in action in the Fort William UCI World Cup.
The visit of the Chinese travel agents offers the centre the "perfect opportunity" to attract more visitors, according to commercial manager Chris O'Brien. Mr O'Brien added it had already seen growth in tourism from China, Thailand and south-east Asia, while also experiencing an "explosion" in the number of visitors from Germany.
The three-year deal with Trek, which includes funds, bikes, technology and promotional activities, would take Nevis Range to a "far wider audience" and help bring more world-class sporting events to Fort William, he said.
MSP Kate Forbes said: "This will promote Nevis Range worldwide and, hopefully, increase revenue to local hotels, restaurants and shops. I wish Nevis Range well with this new partnership and hope Lochaber continues to build international renown for outdoor activities."