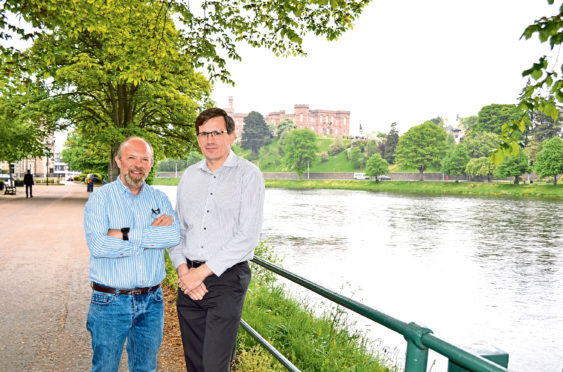 Inverness social enterprise The Apprentice Store has acquired city-based web development business Lanetech for an undisclosed sum.
The organisation said the acquisition would help it diversify the IT services it provides to businesses throughout the Highlands and islands, and take on more apprentices.
Lanetech has been working with clients across the UK for more than 10 years, under the leadership of David Powell.
With more than 60 clients, including well-known brands such as Craggan Outdoors and Keltic Seafare, the firm provides website design and development, internet services and email newsletter set-up and design.
The deal, which will have a "carefully managed transition period of 18 months" has already led to the appointment of the first of two new apprentices.
Former Inverness High School student Aaron Williams, 17, was introduced to The Apprentice Store through the Barnardo's Works programme.
He was offered the apprenticeship in web development after spending four days a week with managing director David Massey, mentor Neil Huggan and other members of the team, and impressing them with his attitude and approach to client service.
Mr Massey said: "It is incredible to think that in just two years since starting The Apprentice Store we are now acquiring a highly respected web development business that will enable us to take on more apprentices.
"I am delighted to be in a position to hire Aaron and hope that he will be joined by another apprentice very soon, who will also specialise in web development."
He added: "I am looking forward to working closely with David at Lanetech and getting to know the clients and understanding how we can best support them.
"Initially, our focus will be on managing a smooth transition with Lanetech's clients. Ultimately, we hope to offer web development services to new businesses, mainly targeting small businesses."
Mr Powell said he was planning to concentrate on Lantech's partner company, online booking and ticketing firm e-availability following the acquisition.
He said: "The Apprentice Store and Lanetech are the perfect match of the old and the new kids on the block. It is really very rewarding to have the opportunity to support the future talent of the IT sector in the Highlands by working closely with David, Neil and their apprentices to support our well-established client base.
"Although the acquisition gives me the opportunity to stand down and concentrate on our e-availability clients, it also gives me the chance to give something back to the sector that I have worked in for most of my career.
"The next 18 months will be very exciting."
The Apprentice Store said it was building a client base across the Highlands and islands, and further afield, with its "unique model" which enables companies from IT and non-IT sectors to purchase "apprentice days" at a competitive rate.
The approach gives businesses access to apprentices, who are supported by mentors with industry experience.