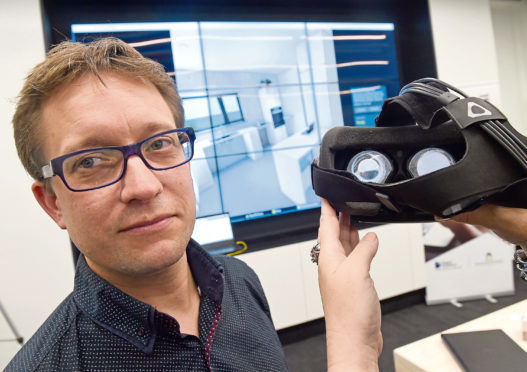 The boss of an Easter Ross company involved in a pioneering "smart homes" initiative has said new funding and support from energy giant Centrica will help take its work to new levels.
The British Gas owner has announced a £400,000 investment in Invergordon-based sustainable modular building manufacturer Carbon Dynamic through its recently launched Centrica Innovations arm.
The Highland firm will also receive mentoring, coaching and business support.
In the first project of its kind in the UK, Carbon Dynamic is working with Albyn Housing Society and NHS Highland to develop "fit homes" with smart technologies aimed at enabling people to continue living independently rather than being admitted to hospital or residential care.
The company has also manufactured 11 houses for the Social Bite Village in Edinburgh, which aims to provide low-cost, safe accommodation for homeless people. The first residents are due to move into the homes this month.
Carbon Dynamic managing director Matt Stevenson said: "We are dedicated to delivering social, environmental and economic building solutions. We created the Fit Homes concept to help Highland residents take charge of their own wellbeing and health needs through innovative technology and design.
"Thanks to the support we've had from Centrica, both financial and advisory, we will be able deliver digital health and assisted living technologies in ways that were not possible before."
Centrica Innovations Labs director Sam Salisbury added: "We're delighted to support an initiative that shows such potential in transforming how people, young and old, live in their homes."