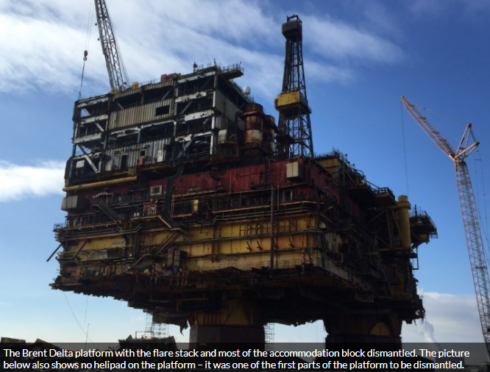 In the year since the Brent Delta platform came ashore for dismantling, its past and present owners have found there isn't much that can't be reused or given away.
Bedding to an animal charity, mattresses and furniture to people in need, and emergency Marks and Spencer tinned food supplies to food banks – just about everything is of value to someone.
Pumps are being refurbished and 4,400 tonnes of steel has been cut up into "coupons" ready to be sold.
Read more on Energy Voice here.