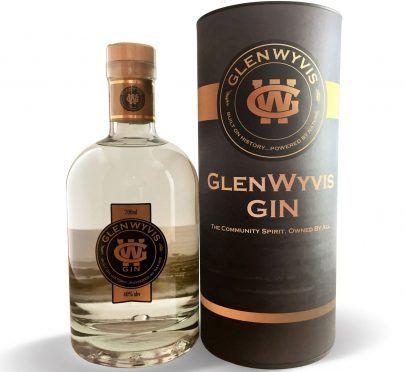 The community-owned Ross-shire distillery, GlenWyvis, has launched a new gin and unveiled fresh branding for its products.
GlenWyvis opened in late 2017, bringing distilling back to Dingwall for the first time in more than 90 years. It is producing single malt whisky and craft gin, including the newly launched GlenWyvis GoodWill.
Company chairman David O'Connor said: "This is the next big step for us as at GlenWyvis as production ramps up.
"We're constantly considering ways to make our distillery and products new and exciting for our 3,200 members and our loyal local community of supporters.
"We began our journey in 2016 with a hugely successful community crowdfunding campaign, and now our big 2018 news is the rebrand and our new gin."
Last month GlenWyvis master distiller Duncan Tait ran the first distillation through its new gin still, which has been installed alongside its two whisky stills.
Mr Tait said: "We are now producing the finest quality Highland single malt and craft Scottish gin.
"And, in time, we will use our profits to support other worthwhile community projects both here in the local area and far beyond. Together we will create a legacy that will inspire people right across the world."