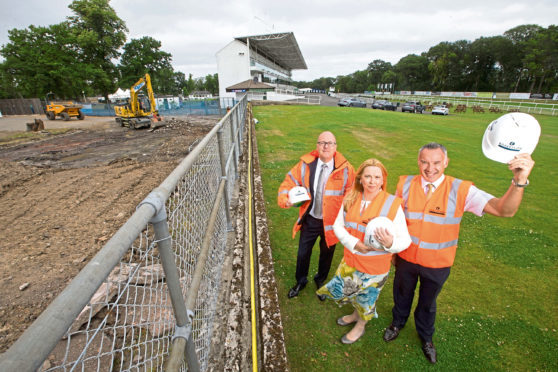 Work on two hotels in the north-east helped construction firm Robertson Group secure the lead contractor's role for a £10 million development at a top horse racing venue.
Elgin and Stirling-based Robertson is heading up the project to build a Hampton by Hilton hotel at Hamilton Park racecourse.
Planning approval for the 118-bedroom hotel was granted in December. Work already under way is expected to be finshed in time for a summer 2019 opening.
Robertson has previously built Hampton by Hiltons in Aberdeen, Westhill in Aberdeenshire and Leeds.
The north-east hotels opened last year, joining a brand portfolio of more than 2,000 hotels across 17 countries.
Ed Parry, managing director, Robertson Central West, said it was "hugely exciting" to be helping Hamilton Park racecourse with the next phase of its business plan.
He added: "We know exactly what is required and that experience will prove invaluable in delivering a truly exceptional hotel.
"We will be combining traditional construction methods with modular techniques, which means we will be able to reduce build time without sacrificing quality."
The hotel will be the first on the site of the racecourse in its 90-year history.
It will support up to 20 new jobs, doubling the current number of permanent employees at Hamilton Park. An independent economic impact study showed the hotel will also generate an additional £5.9 million per year in visitor expenditure.
Hamilton Park chief executive Vivien Currie said: "We are pleased to be working with Robertson on this landmark project… which has been driven by both public demand, not only for racedays but also for other events.
"We have a fantastic venue, with unique grounds and first-class facilities that we continue to invest heavily in to ensure that we are meeting the constantly evolving expectations of our customers.
"The addition of the hotel will undoubtedly complement and expand the range of services."