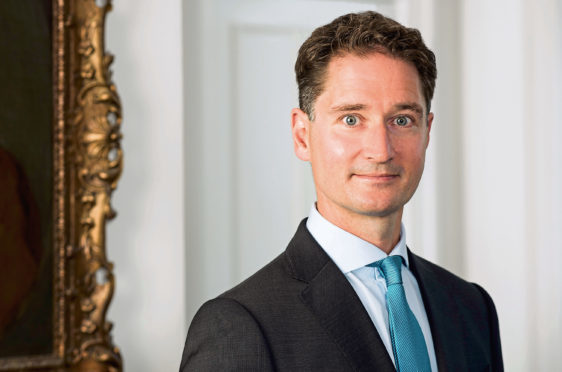 Law firm Brodies has reported higher profits and revenue from its growing office network.
The practice added an office in Dingwall during the year to April 30, its first in the Highlands.
Existing operations in Aberdeen, Edinburgh, Glasgow and Brussels also played their part in providing revenue totalling £68.59 million, up from £66.68m a year earlier.
On a like for like basis, and stripping out the disposal of personal injury business in the previous financial year, Brodies's revenue grew by £4m.
Profits before partner distributions increased by 3.5%, or £1.1m to £32.86m, from £31.73m in 2016-2017.
Managing partner Nick Scott, who hails from Inverurie, said the firm's Aberdeen office had a busy 12 months as the oil and gas industry recovery gathered momentum.
He added: "Some of that is about recovering confidence in some markets, and the activity that this generates, but some of it is just down to a very good team of people.
"In the past year, our team has led on two of the north-east's and Scotland's biggest transactions – the sale of North Star Shipping and the management buyout of John Lawrie Group.
"The introduction of the new transferable tax history legislation is also expected to bring new opportunity for the oil and gas market, and a wave of new investors taking stakes in oilfield assets has seen an increase in activity there.
"Our rural, private and family, contentious and real estate teams have also been busy over the period."
The Aberdeen office now has more than 70 staff, including recent recruits to the firm's family and government, regulatory and competition teams.
Group headcount rose by 78 to 645 people during the accounting period, while partner numbers grew by six to 97.
Mr Scott said: "We've also expanded our reach in the north to the Highlands, with the opening of our office in Dingwall.
"As we move forward in our new strategic cycle to April 30 2021, we do so against a backdrop of continued political and economic uncertainty.
"While we await the outcome of the Brexit negotiations, in our own business we take heart from the resilience of our clients and the new opportunities they create, with challenging and innovative mandates.
"We have seen the evidence of that already in our new financial year, with our services in strong demand right across our business."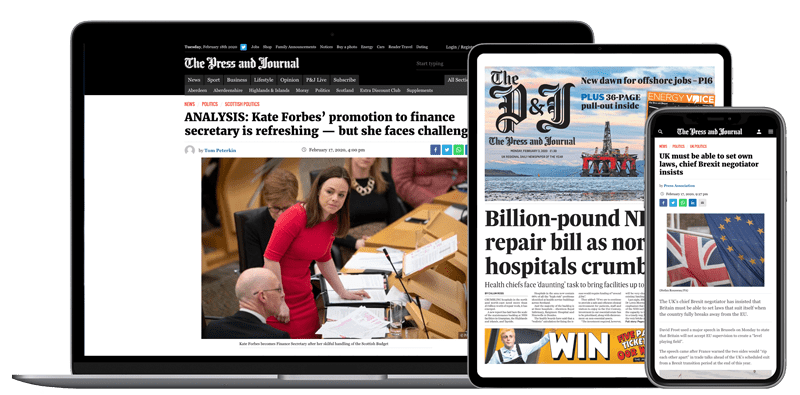 Help support quality local journalism … become a digital subscriber to The Press and Journal
For as little as £5.99 a month you can access all of our content, including Premium articles.
Subscribe