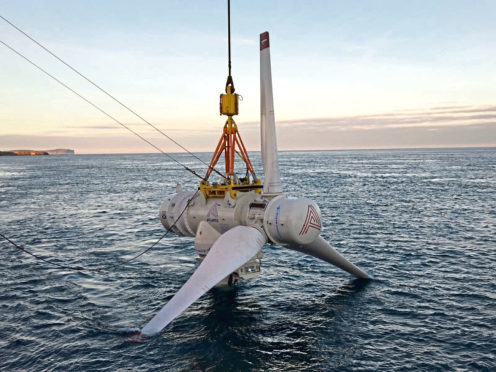 The world's largest tidal energy plant has suffered damage to its turbines just months after construction ended.
MeyGen is Scotland's flagship tidal energy scheme in the Pentland Firth, near Orkney.
A fault has been found on two of the project's four turbines, which will have to be removed for repairs, which are expected to take two months.