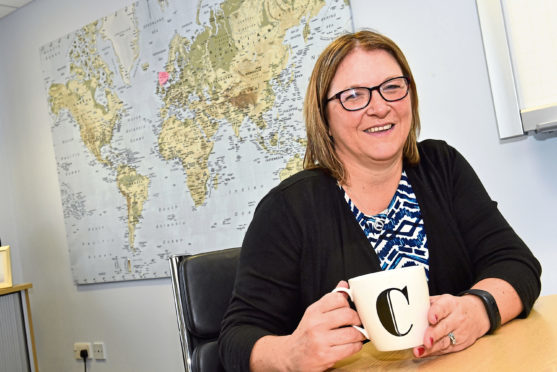 Rumours of a new management structure affecting Aberdeen International Airport (AIA) were taking off last night after AIA managing director Carol Benzie announced she was stepping down at the end of July.
Mrs Benzie, who has been at the helm since October 2013 and was commercial director before that, said she felt it was the right time to move on.
She added: "After 10 hugely enjoyable and ultimately successful years with Aberdeen International Airport I have taken the decision to step down from my role as managing director.
"The airport has been a great platform to grow and develop as a leader. I am now looking forward to embarking on the next stage of my career."
An AIA spokeswoman said Mrs Benzie, who started working at the terminal in 2008, had not confirmed any future plans.
Sources suggested that she was unhappy about a "new structure being put in place" but were unable to give any more details.
It is only a few weeks since Mrs Benzie and her airport management team, along with bosses from parent company AGS Airports, celebrated the end of a second phase of a three-year transformation as part of a £20 million investment at the terminal.
The new look comes as AIA continues its recovery from the darkest days of the oil and gas slump, when a drop in helicopter business and a plunge in business and leisure bookings for fixed-wing flights sent passenger figures spiralling in the wrong direction.
A corner was turned in spring 2017, when AIA's monthly passenger numbers started to move up in line with rising confidence in the local economy.
A third phase of improvements at the airport is already under way, but Mrs Benzie will not be there to see it completed.
AGS Airports – a partnership between Spanish group Ferrovial and Macquarie Infrastructure and Real Assets, part of Australia's Macquarie Group – is starting the process of finding a replacement.
Derek Provan, AGS chief executive and a former managing director at AIA, is taking charge of the Aberdeen operation on a temporary basis.
Mr Provan said: "On behalf of AGS, I would like to sincerely thank Carol for the dedication and commitment she has shown throughout her time as managing director.
"In addition to overseeing the recent and rapid terminal expansion, she successfully steered the airport through the downturn in the oil and gas sector, which impacted the wider north-east economy."
He added: "Carol leaves the business on a strong footing and the terminal transformation is a fitting legacy to her time at the helm of the airport. We wish her every success for the future."
Mr Provan was unveiled as the new chief executive at AGS, which also owns Glasgow and Southampton airports, earlier this year.
He was initially also managing director at Glasgow Airport but its operations director, Mark Johnston, was then promoted to the MD's role there.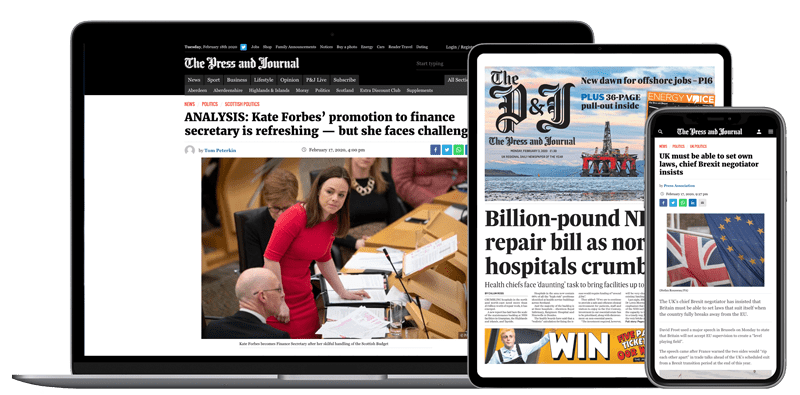 Help support quality local journalism … become a digital subscriber to The Press and Journal
For as little as £5.99 a month you can access all of our content, including Premium articles.
Subscribe