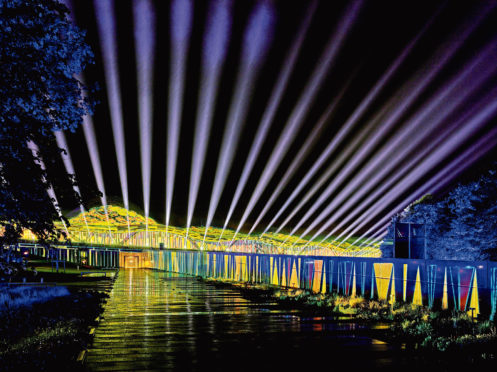 Major construction projects are expected to boost Robertson's turnover by more than 25%, the family-owned infrastructure business has announced.
The company, set up in Elgin by executive chairman Bill Robertson in 1966, said the strong financial performance it expects to report later this year was the result of a five-year strategic plan for "long-term sustainable, profitable growth."
In its last annual accounts, Robertson, which employs around 3,000 people, reported turnover of £565m and pre-tax profits of £26m for the year to the end of March 2017.
With main offices in Elgin and Stirling, the group, which comprises 22 businesses, is one of the UK's largest independently-owned construction firms.
Mr Robertson said: "This strategic approach has allowed us to play to many of our strengths, which has in turn supported our growth in larger projects since 2010.
"Robertson is also the main contractor on the £330m Aberdeen Exhibition and Conference Centre (AECC), the largest Robertson project in its 52-year history.
"At present, we have 237 live infrastructure contracts including schools, universities, residential homes, leisure centres, roads and bridges, retail outlets and warehousing spanning Scotland and north England."
He added: "We are in a robust position to continue our momentum which has recently seen our involvement in major opportunities such as The Macallan, the AECC and Balfour Hospital in Orkney – all of which have demanded us to excel."