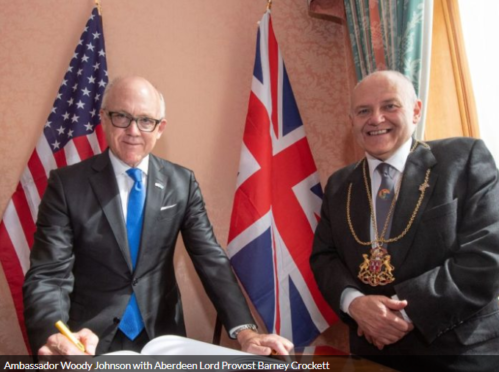 America's Ambassador to the UK has said moves to make the North Sea more efficient are "something to feel good about".
Woody Johnson spent the day in the North East yesterday, meeting industry representatives including Oil and Gas UK, Chrysaor and Chevron.
Despite the latter planning to divest several North sea assets, Mr Johnson believes there is still a strong future for the industry.
Read more on Energy Voice here.