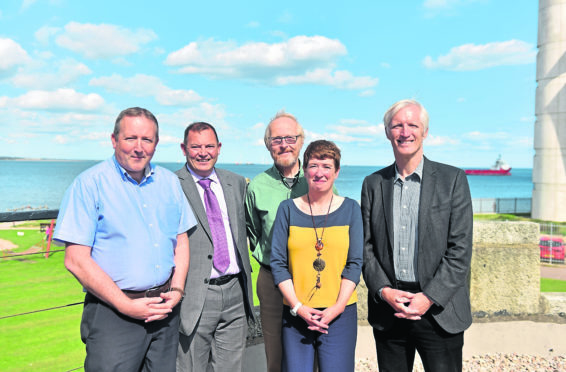 Dogged perseverance and "sheer bloody-mindedness" has led to eleven of the world's most powerful wind turbines being constructed off the coast of Aberdeen.
Fourteen years ago, five determined renewable experts launched ambitious plans to bring offshore wind to Europe's oil and gas capital.
When Jeremy Cresswell, Morag McCorkindale, Iain Todd, David Roger and John Black from Aberdeen Renewable Energy Group (AREG) first conceived the idea, little would they know how long it would take, let alone the media attention it would bring through opposition from the current US President Donald Trump.