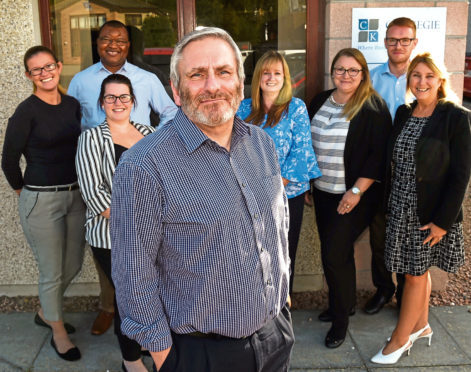 Each week, we ask small businesses key questions. Here we speak to Alan MacPherson, senior client manager at Aberdeen accountants Carnegie Knox.
How and why did you start in business?
I joined Carnegie Knox in June 2015 after the business was taken over by its current owners. I saw it as an opportunity to work collaboratively with the existing team to drive the business in a new direction.
How did you get to where you are today?
I started my working life in Aberdeen with a firm of solicitors. I then went to Aberdeen University before joining a firm of chartered accountants.
This was followed by a spell in the oil and gas sector, where I ended up back in practice.
The success of Carnegie Knox is enhanced from my exposure to many different businesses and customers over the years. I've been able to provide a better understanding of clients' needs and the potential pitfalls.
Who helped you?
Many different people mentored me throughout my early years.
We are new members of the Federation of Small Businesses (FSB) and have already seen the many benefits that can help us develop.
What has been your biggest mistake?
Mistakes are inevitable in any business, and it is what you learn from them that makes you a better person.
We have made mistakes that we learned from and used the lessons to improve the service we give. There are, fortunately, no major mistakes to report.
What is your greatest achievement?
Being part of a great team of people who successfully work together.
If you were in power in government, what would you change?
The UK tax rules are too complicated and open to misuse. I would like to see a flat rate tax scheme, which would be fairer and couldn't be subject to avoidance.
What do you still hope to achieve?
To continue to work as part of our team in the growth of Carnegie Knox.
Our vision is to become the "go to" trusted business advisers for north-east businesses.
What do you do to relax?
It might not sound like relaxing, but I love jumping on the mountain bike and regularly hit the gym.
Not only does this help me relax but it also helps keep me fit.
What are you currently reading, listening to or glued to on the TV?
I'm reading Truck by John Jerome, which is about his restoration of a 1950s pick-up truck and a year-long odyssey under the hood among the brake shoes and valves.
What do you waste your money on?
I'm an accountant so every penny is spent wisely. I do like t-shirts with slogans and don't see spending money on them as a waste.
How would your friends describe you?
Laid back and easy going.
What would your enemies say about you?
I have no enemies that I am aware of.
What do you drive and dream of driving?
I drive a Ford Focus but my dream car would be an original 1966 Fiat 124 Spider.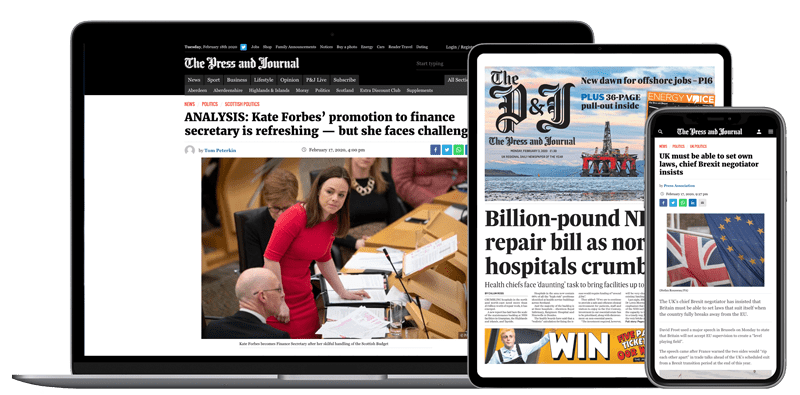 Help support quality local journalism … become a digital subscriber to The Press and Journal
For as little as £5.99 a month you can access all of our content, including Premium articles.
Subscribe