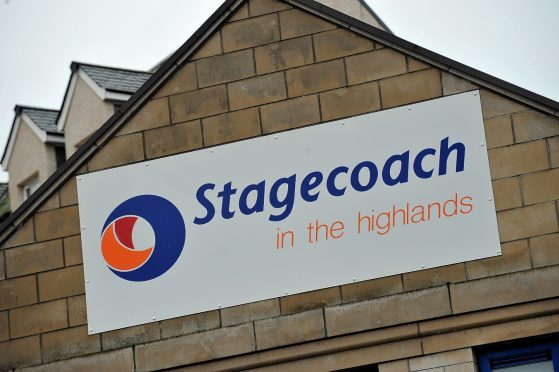 Stagecoach has launched a fleet of eight new buses to operate between Inverness and Elgin.
The buses mark a £1.1 million investment from Stagecoach North Scotland and will operate on the existing service 11 between Inverness and Inverness Airport as well as service 10 between Inverness and Elgin.
The new vehicles are equipped with the most up to date tracking system which means passengers will be able to check exactly when their bus will arrive by using the Stagecoach mobile app.
Service 11 carries more than 250,000 passengers each year and is used by commuters as well as those travelling to Inverness Airport.
One of the new buses was unveiled at Inverness Airport by David Liston, managing director for Stagecoach North Scotland with the deputy Lord Provost of Inverness, coullior Bet McAllister.
Mr Liston said: "This investment is all about delivering better bus services in our area. We are committed to encourage more people to travel by bus and the new fleet will bring our investment in Moray and the Highlands to £3.85 million in brand new vehicles in the past 12 months.
"We are delighted to be working with Inverness Airport to launch our new fleet."