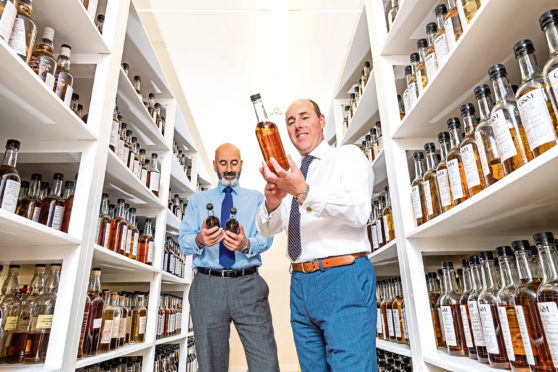 Whisky specialist Gordon and MacPhail (G&M) has unveiled record results for a year that saw it raise £8 million through bulk sales of single malt to help finance the building of its planned new distillery.
Managing director, Ewen Mackintosh, said the Moray company's "outstanding" performance over the 12 months to March this year, which saw its turnover leap by more than £11m, had placed it in a "solid financial position" to pursue its growth plans.
In May Speymalt Whisky Distributors, which trades as Gordon and MacPhail, announced its intention to build the multi-million-pound distillery at Craggan, near Grantown, in the Cairngorms National Park.
The firm, which has owned Benromach Distillery at Forres since 1993, submitted consultation plans for the building, which would include a visitor centre, with Highland Council earlier this month.
Announcing its latest results, Elgin-based Speymalt said: "In a move designed to build up reserves to finance the project, this year's accounts include the proceeds from bulk sales of mature single malt whisky stock to the value of £8m."
The company's figures for its 2017-18 financial year show turnover of £39.4m, compared to £28.3m for the previous 12 months. Pre-tax profits trebled over the same period, soaring from £4m to £12.9m. G&M saw turnover in its main trading activity increase by 11% to £31.4m. Sales in its international markets rose 22% to £10.9m, while they were up 6% at £20.5m in the UK.
It said good progress in its premium single malt whisky and gin UK wholesale operation led it to decide to stop wholesaling wine and beers. Mr Mackintosh said: "We're pleased to be in a solid financial position to pursue our growth plans. This involves investing across our whole business, including building a second distillery at Grantown and various developments at the Benromach site.
"Our performance this year has been outstanding and this is in large part due to impressive performances, in particular, by Benromach and Gordon and MacPhail whiskies worldwide."
Stephen Rankin, G&M's director of prestige and a fourth generation member of the Urquhart family that owns the 123-year-old company, added: "Investing in the future has always been a cornerstone of my family's philosophy towards business and it's pleasing to see this approach continuing to bear fruit with the strong financial performance.
"It's a privilege to be part of an exciting new chapter in the company's history as we plan a second distillery and continue to build a long-term legacy for the benefit of future generations of family, colleagues and customers."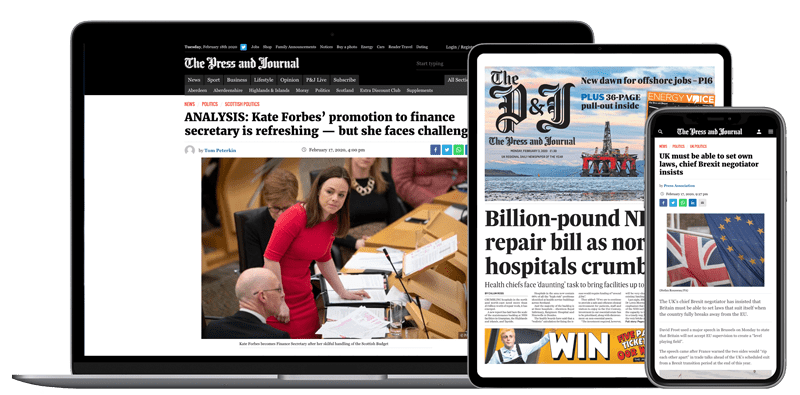 Help support quality local journalism … become a digital subscriber to The Press and Journal
For as little as £5.99 a month you can access all of our content, including Premium articles.
Subscribe