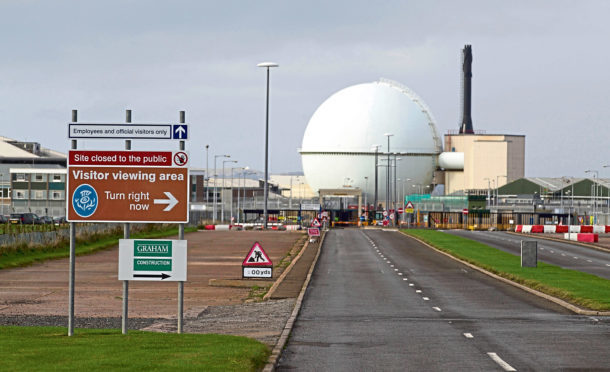 Northern Irish civil engineering company Graham Group has been awarded a £22 million contract to build an extension to a radioactive waste store at Dounreay.
Around 100 workers are expected to be involved in the construction project at the former nuclear fast reactor research and development site, near Thurso, in Caithness.
The work, which will see Dounreay's existing above-ground intermediate-level waste store extended, is expected to start this month and take three years to complete. The store holds waste processed and packaged as part of the multi-million pound decommissioning and clean-up of the site.
---
---
Dounreay construction director, David Hubbard said: "This is just one of several contracts being awarded to ensure we continue to reduce hazards and make progress towards the site's interim end state. The next few years will see us construct several new facilities to support the programme as well as starting to demolish a number of redundant structures."
Graham Group civil engineering managing director, Leo Martin, said: "This is an important project on behalf of Dounreay and will support the continued transformation of the nuclear site into a safe, secure area. We have already established a strong partnership with Dounreay Site Restoration Limited (DSRL), stretching back to 2012."