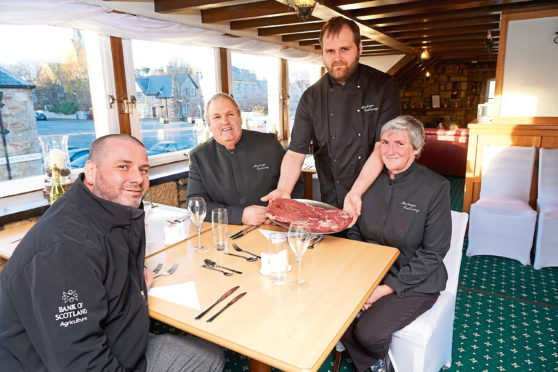 A Highland family is planning to offer diners a true "field-to-fork" experience after adding a bar and restaurant to their farming and butcher businesses.
Tommy and Audrey Mackay teamed up with their chef son Kenny to acquire the Dornoch Inn, now known as the The Coach House, in the heart of the Sutherland seaside town.
The trio, who bought the business when the former owners retired, plan to recruit two part-time employees before Christmas and start interior renovation in the next three months.
Mr and Mrs Mackay, who run Dornoch Farm Butchers near their new enterprise, operate their own farm at Achavandra Muir, about three miles from the town.
Mr Mackay said: "Dornoch's population doubles during the summer months and we know the pub is always a hit with passing tourists. We decided to purchase the premises and use the skills and experience we have as a family to capitalise on the growing Scottish tourism market.
"Customers want locally sourced and traceable produce when eating out. We offer a selection of Scottish dishes including lamb and blades of beef that we can trace right back to the farm. It's a real field-to-fork experience."
The family also plan to expand the restaurant's outside catering operation.
The Mackays bought the business with the support of what was described as a "six-figure funding package" from Bank of Scotland.
Neil Boyle, an agricultural relationship manager at the bank, said: "This is a great example of a traditional farming business with great entrepreneurial drive."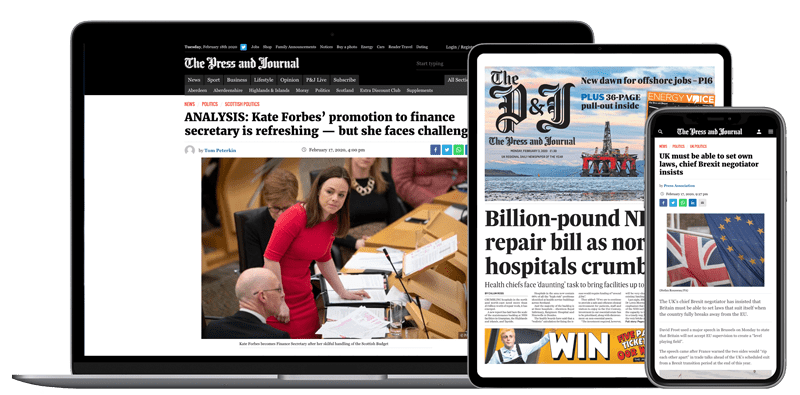 Help support quality local journalism … become a digital subscriber to The Press and Journal
For as little as £5.99 a month you can access all of our content, including Premium articles.
Subscribe