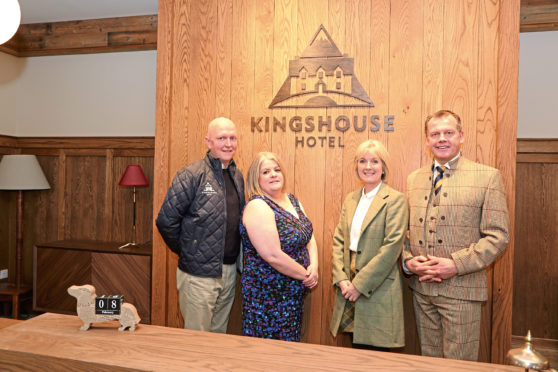 The boss of the Crieff Hydro Family of Hotels (CHFH) has said he expects all three of the group's West Highland operations to be fully booked for much of this year as Scotland's tourism bonanza shows no sign of abating.
Chief executive Stephen Leckie was speaking as the group prepares to reopen the Kingshouse Hotel and bunkhouse, in Glencoe, after a £12 million revamp.
CHFH will also start refurbishing the public areas and all 53 bedrooms of Ballachulish Hotel later this year as part of a major investment in Lochaber.
It is ploughing at least £2m into the upgrade at the 18th-Century building on the shore of Loch Linnhe, having already spent more than £2.2m on ongoing work to refurbish the bedrooms and install a biomass boiler at the 59-bedroom Isles of Glencoe Hotel.
Mr Leckie, whose family have been at the helm of Crieff Hydro in Perthshire for more than 150 years, said profits were being invested back into the hotels in a sign of confidence about their prospects.
The company has managed its trio of Lochaber hotels for six years and owned two of them them – Ballachulish Hotel and the Isles of Glencoe Hotel – for nearly three. Kingshouse Hotel is privately owned but managed by CHFH.
Performance at all three has been "beyond our wildest expectations" Mr Leckie said, adding: "Business is phenomenal – everything is coming together in a sweet spot."
People walking the West Highland Way, travelling on the road to Skye or just wanting to photograph the scenery amid the Scottish tourism boom are driving demand for accommodation, he said.
All three Lochaber hotels are expected to be fully booked from April to the end of October, he added.
More than 50 staff started work yesterday at Kingshouse Hotel as it gets ready to open again after a year-long shutdown.
Mr Leckie said: "They'll be issued uniforms and be given further training to make sure they are all set to go when the hotel reopens on February 8.
"We'll be having a trial run before then to make sure everything works exactly as it should. It's been a pretty exciting project."
At the heart of the business is Crieff Hydro, which Mr Leckie said had operated "flat out" over the festive season. He added: "We are as confident as we can possibly be about the outlook for all nine of our (owned or managed) businesses in 2019.
"We will keep rebuilding and refurbishing, while we are also going to be producing our own gin and tonic at Peebles Hydro."
The gin plans are expected to see up to 18,000 bottles of the juniper-based spirit emerge from Peebles Hydro every year.
Mr Leckie said there were no immediate plans to expand the group's hotel portfolio, adding: "The focus this year is all on the core business."
As well as the Lochaber hotels, Crieff Hydro and Peebles Hydro, CHFH's operations include Murraypark Hotel and The Green Hotel in Perthshire, and two businesses in the Peebles area, the Park hotel and Peel Cafe.
CHFH turned over £29.8m during the year to February 28 2018, up from £27.1m in 2016-17, while pre-tax profits more than doubled to £981,000.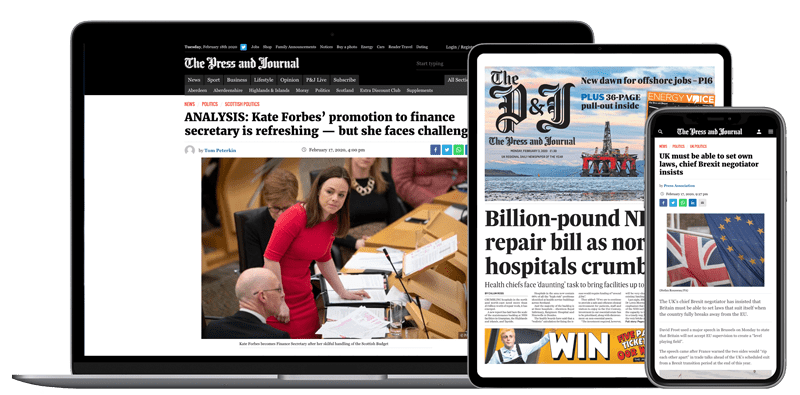 Help support quality local journalism … become a digital subscriber to The Press and Journal
For as little as £5.99 a month you can access all of our content, including Premium articles.
Subscribe