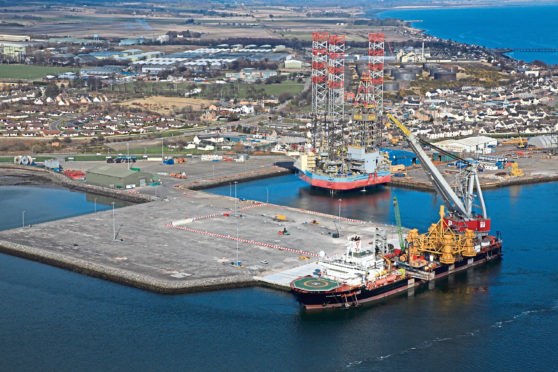 Opportunities for firms to claim a share of projects worth £40million at a Highland port will be unveiled next week.
More than 20 local companies have already signed up for a "meet the buyer" event being held by the Port of Cromarty Firth (PCF), as it prepares for an expansion of its Invergordon facilities and a key role in the construction of a new offshore windfarm.
The organisation yesterday said the companies leading the projects were working together to secure support from the supply chain across the Highlands.
PCF announced at the end of November that it was to create a new £30m hub at the Easter Ross port capable of accommodating the largest cruise liners currently being designed and built and providing space for large scale renewables schemes and oil and gas decommissioning work. Ireland and UK-based civil engineering and construction firm Roadbridge UK has been appointed to carry out the project, which will include the creation of 715 feet of additional quayside.
The announcement was preceded by news that the trust port had won a £10m, 18-month contract to provide component storage, pre-assembly and site office facilities for construction of the 95-turbine the Moray East Offshore Windfarm in the Outer Moray Firth.
Roadbridge UK will give details of the expansion project and the products and services it will require from local businesses at the meet the buyer event, which is taking place at Kincraig Castle Hotel, near Invergordon, next Thursday. There will be similar presentations by Mitsubishi UK on the turbine pre-assembly work and Moray East on the establishment and running of the intermediate port for the windfarm development.
PCF will also give an overview of the opportunities expected to be created in the area by increasing port capacity.
PCF spokeswoman, Joanne Allday, said: "Is is very important to the port that local companies have opportunities from these multi-million pound contracts. The construction contract included a local content clause and the meet the buyer event is part of this.
"Moray East share this commitment to the local area and we're delighted all partners are working together to offer opportunities to companies across the Highlands."
The port expansion at Invergordon, which is expected to create more than 140 new jobs, is due to be completed by next spring. Development of the Moray East windfarm, which once operational will produce enough energy to power 950,000 homes, is scheduled to start in 2021.
Next Thursday's event will also include discussion of the benefits of creating a renewable energy cluster in the Moray Firth.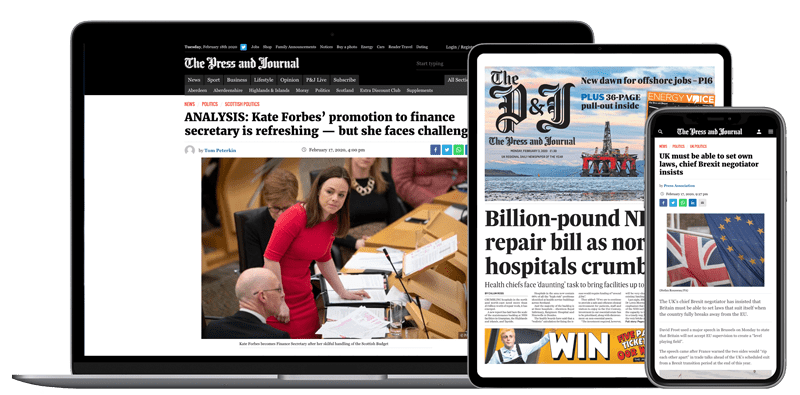 Help support quality local journalism … become a digital subscriber to The Press and Journal
For as little as £5.99 a month you can access all of our content, including Premium articles.
Subscribe