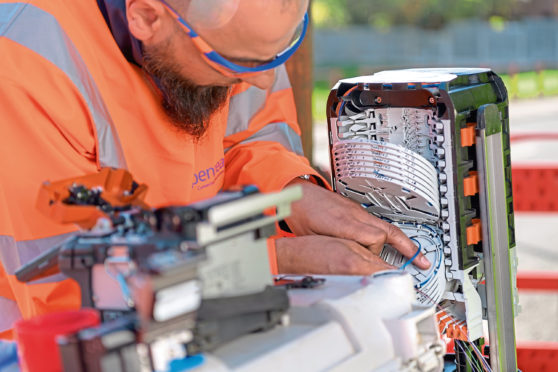 Almost 60 trainee engineers are being recruited by Openreach in the north and north-east in a major drive to improve fibre broadband connections.The jobs are part of a UK-wide initiative, announced today, which will see the company take on more than 3,000 apprentices across the country.
A total of 34 posts, with 12 of them in Aberdeen, are being created in the north-east, along with 24 in the Highlands and Islands and Moray. More than 220 apprentices are being taken on across Scotland.
Openreach said that nationally around half of the new recruits would be involved with helping deliver its "Fibre First" programme aimed at bringing faster and more reliable connections to customers.
The company's chief executive, Clive Selley, said: "Openreach is a people business and our new apprentices will enable us to fulfil our commitments, with an ultimate ambition to deliver the best possible connectivity to everyone, everywhere, equally, across the entire country."
Scottish Government Business Minister, Jamie Hepburn, added: "The Scottish Government is committed to improving the country's digital infrastructure, encouraging inward investment and employment opportunities to inclusive growth so we welcome this long term investment in the Scottish workforce by Openreach and the capital investment being undertaken at its Livingston training facility."