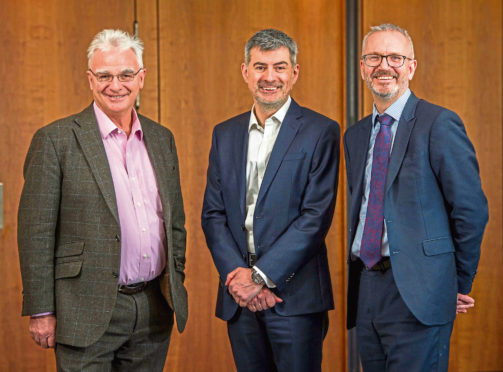 Springfield Properties has continued its march across Scotland with a £72.4 million acquisition but the Moray-based housebuilder has no immediate plans to muscle in on the Aberdeen market, its chairman said yesterday.
Sandy Adam, whose grandfather, Wifred, sowed the seeds of enterprise in a market garden business in Elgin in 1956, was speaking after tying up a deal to buy Livingston company Walker Group.
The total deal value includes the acquisition of Walker's cash balance of £41.4m.
Walker's 50-strong worforce, premises and brand name will be retauined, giving Springfield access to housing opportunities in Edinburgh's commuter belt.
Peter Matthews, Springfield's managing director for private housing in central scotland, will take over the responsibility of running the Walker business.
Last year, Springfield acquired Glasgow-based housebuilder Dawn Homes in a deal worth up to £20.1 million.
The London-listed group is now active as far south as Dumfries and Galloway and the Scottish Borders.
It has sites in the central belt and on Tayside, but it does not build homes in Aberdeen or Aberdeenshire.
"We're very keen to grow as big as we can in Scotland, the firm's chairman said yesterday.
He added: "We have always been interested in Aberdeen and to some point there will be a right time.
"Now is not the right time – we have our hands full."
Springfield said its latest acquisition was to be funded from existing cash balances and borrowing facilities with Bank of Scotland.
The family behind Walker will now focus on commercial property interests.
Walker's developments generally comprise between 50 and 200 homes and the company also has the capability to deliver cost-effective larger, multi-phased schemes. The group is currently developing five active sites, with a gross development value (GDV) of £100m, and has five further sites in the pipeline with a GDV of more than £300m.
Springfield said Walker did not currently build affordable housing but development of its land bank would require at least 346 low-cost homes to be built.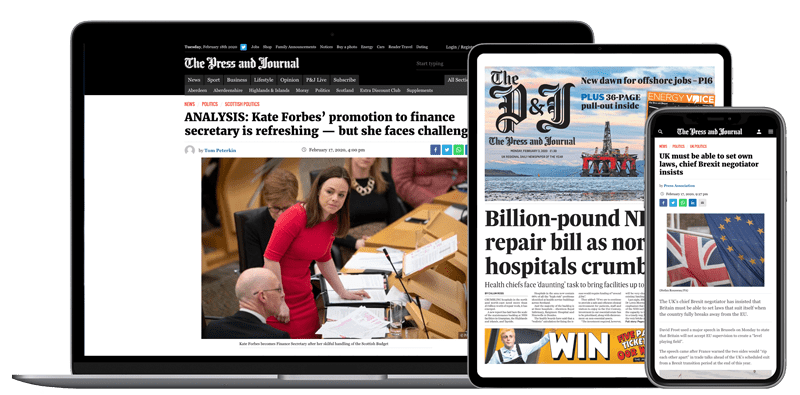 Help support quality local journalism … become a digital subscriber to The Press and Journal
For as little as £5.99 a month you can access all of our content, including Premium articles.
Subscribe