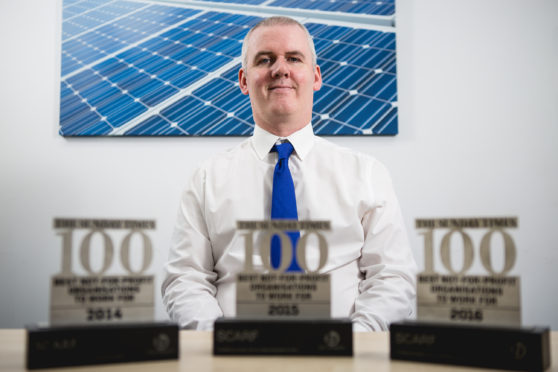 Social enterprise Scarf has been named as one of the top companies to work for in the UK – for the fifth time in six years.
Founded in 1985 with the aim of tackling fuel poverty in areas of Aberdeen City, the organisation has grown to a team of 65 staff across two offices here and in Dundee.
Scarf's chief executive, Thane Lawrie, and staff members Zaysha Hope and Christine Sellers, attended an awards ceremony in London on Wednesday night where the placings were revealed by Best Companies.
Mr Lawrie said: "This is a fantastic achievement for our team and really sets us apart from many of our peers.
"We are acutely aware that with funding from central and local government always being squeezed and scrutinised, we will never be able to compete on wages with the private sector, however we do offer a workplace culture that is, in our eyes, world class, and driven by our staff with the full support of senior management and the board and we are delighted to be able to reward the team with this latest addition to our trophy cabinet."
The award marked the latest in a string of awards for Scarf, which was previously named Best Employer at the Press and Journal Gold Awards and picked up the Commitment to People Development title at the Northern Star Business Awards.
The organisation also placed at number 32 on the Sunday Times Top 100 Not-for-Profit Organisations to Work For list.
Jonathan Austin, founder and chief executive of Best Companies, said: "Best Companies have been producing the accreditation standard since 2006 to acknowledge excellence in the workplace.
"We are proud that organisations like Scarf focus on their employees and have been rewarded with an engaged workforce who tell us that they're a best company to work for."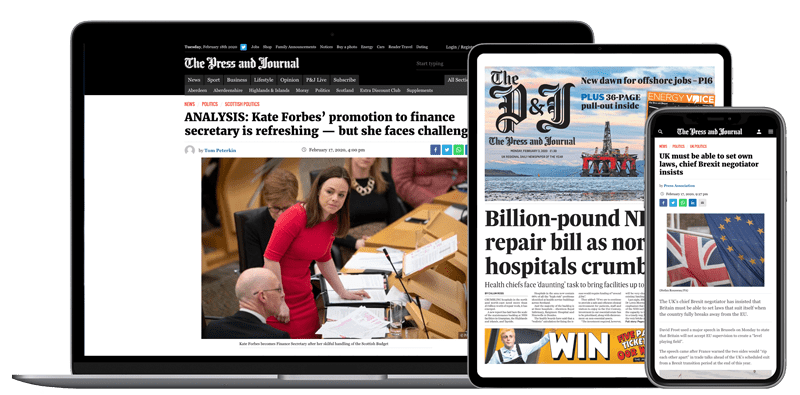 Help support quality local journalism … become a digital subscriber to The Press and Journal
For as little as £5.99 a month you can access all of our content, including Premium articles.
Subscribe