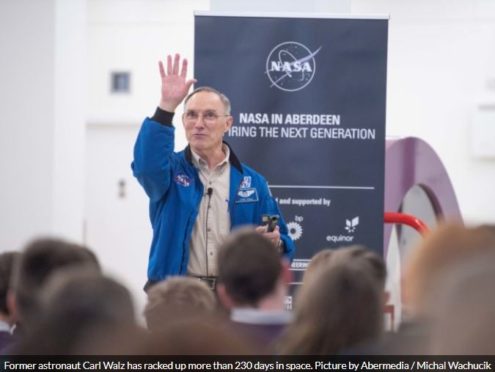 A Nasa engineer has said Scotland's growing space sector can work "hand in hand" with the subsea industry.
Heather Paul, from the Johnson Space Centre in Houston, is visiting the city this week along with former astronaut Carl Walz for the third Nasa in Aberdeen programme.
Their visit is aimed at inspiring youngsters to pursue careers in science, technology, engineering and maths.