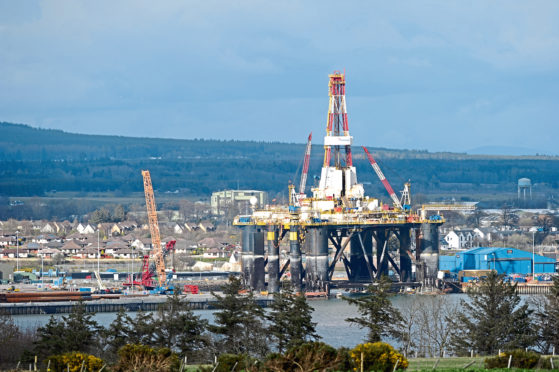 Global Energy Group (Geg) chairman, Roy MacGregor, has hailed the "return of the oil and gas industry to the Highlands," but warned the sector is facing a skills shortage in the area as work continues to pick up.
Four of the five rig inspection, repair and maintenance (IRM) projects currently under way in the UK are being carried out by Mr MacGregor's Inverness-based company, employing around 650 people at peak times.
Two of the contracts, which in total are understood be worth tens of millions of pounds, are being carried out at Invergordon, in Easter Ross, and another Geg's Nigg Energy Park facility at the entrance to the Cromarty Firth.
Mr MacGregor believes increased levels of activity in the firth, where images of out-of-work semi-submersibles and jack-ups came to starkly illustrate the extent of the recent oil and gas sea downturn, indicate growing confidence in the drilling sector. But he added that real recovery will be signalled by development drilling starting in the North Sea again.
"We've got oil and gas back in the Highlands, which we lost," Mr MacGregor said.
"These are big jobs for us and the operators are putting in money again. It's not a renaissance in drilling yet, but maybe the first shoots of recovery."
He continued: "If anything, with these jobs we realise we have a shortage of skills again and so we are going to have to re-think how we train people. That's probably another sign of recovery. I would think we would need to get the training level up to over 200-a-year."