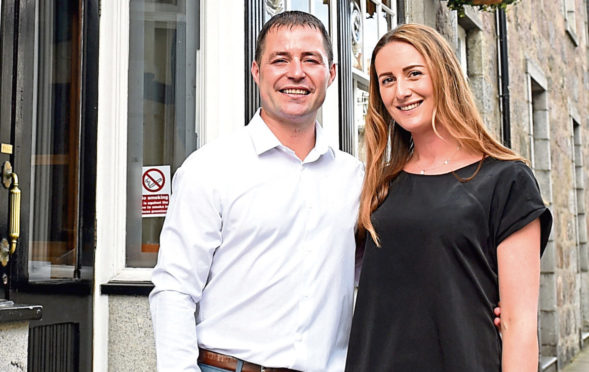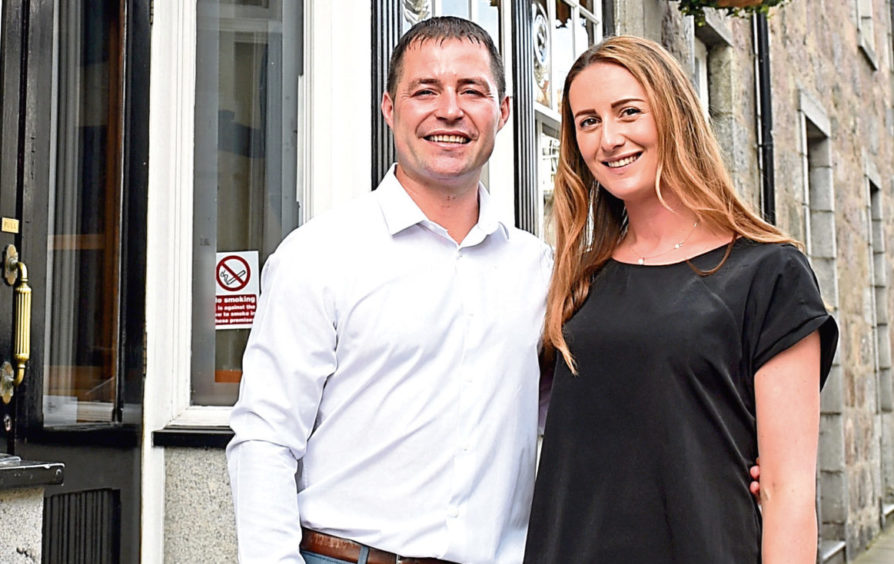 An Aberdeen family has promised to revitalise an iconic city centre pub after purchasing the venue from industry giants Greene King.
Emma and Paul Beattie took over the Globe Inn in November having moved back to the Granite City from Aviemore.
The husband and wife duo, who both attended Cults Academy, had been running Roos Leap in the Highlands but decided to move back to Aberdeen when they had their first child more than a year ago.
Having worked in the hospitality trade the pair said they knew they wanted to continue to run a successful venue and approached Greene King to make them an offer.
Since taking over the business the pair has made a number of changes – reintroducing live music and cooking freshly made food.
But they said their main goal was to create a warm, friendly and relaxed atmosphere for all of their customers.
The business now employes around 16 members of staff, including newly appointed chefs.
And the seven hotel rooms, which are attached to the watering hole, have also been given a new lease of life.
Mr Beattie, 39, said: "We've always loved this pub so when we heard there was an opportunity to buy it we jumped at the chance. We don't want to radically change it as we're worried it would lose its character but we think we have done things which have added value and made it more of an attractive place to come.
"The food is now freshly cooked, as supposed to the standard frozen chain food which was being served here before. We will reintroducing live music again and we have added Sky and BT Sports. We've added some real ales too. We just wanted it to feel like a locally, independently run pub rather than the chain feel everyone was used to."
Mr Beattie comes from a long line of publicans as his mother Theresa used to be a partner in the Dutch Mill – which is now owned by his uncle and cousin.