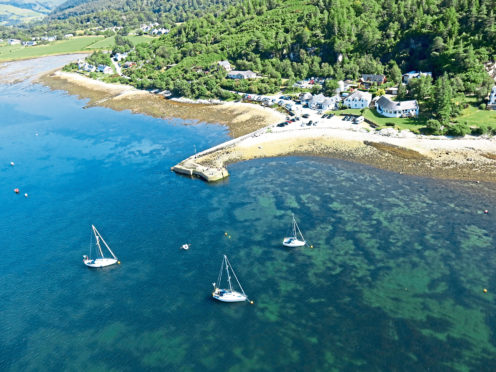 An Argyll property has become the first acquisition of a new Scottish hotels collection being launched by award-winning hotelier Gordon Campbell Gray.
Mr Gray announced the purchase of the 12-bedroom Pierhouse Hotel and Seafood Restaurant, at Port Appin, as he unveiled plans for his latest venture, the Wee Hotel Company.
The new business is expected to announce further acquisitions of "special properties around Scotland" in the coming weeks.
Mr Gray, who lives in Argyll, said the launch of the collection was the start of an "exciting new chapter" in his life after years of travelling the world heading Campbell Gray Hotels (CGH), founded in 2002 and owns and manages hotels in Beirut, Malta, Bahrain, Liberia, Amman and Zurich.
CGH also manages the 45-bedroom Machrie, which opened on the Inner Hebridean island of Islay last year.
Mr Gray, who was named Hotelier of the Year by Hotel and Cater magazine in 2002, said: "I've been lucky enough to live and work in many countries across the world, but I really feel that few can rival the sheer magnificence of Scotland when it comes to scenery, food and drink –and I'm now ready to come home.
"I live in Argyll and realised one day that I always had that 'going back to school' feeling when I was leaving to head off on more travels, so I finally said to myself – then why am I leaving?
"For several years I've wanted to come home to Scotland. The Wee Hotel Company is the result of this ambition and the start of an exciting new chapter in my life."
Mr Gray said the emphasis of the Wee Hotel Company would be on "integrity rather than excess", with the aim of giving guests a "genuine introduction to Scottish hospitality in stylish, contemporary surroundings."
The hotelier plans to take a "more ambassadorial role" at CGH, where he was previously involved in the "creation, design and philosophy" of each hotel.
Mr Gray said there would be additional investment over the coming year in facilities at the Pierhouse, which was formerly owned by Nick and Nikki Horne, who took the hotel over in 2006.
He added that the changes would be "gentle and merely enhance what is already a wonderful place".