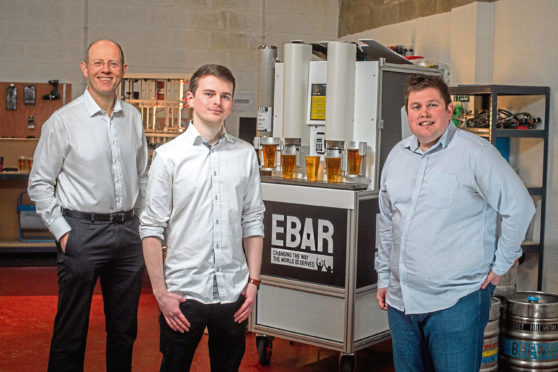 The entrepreneurial team behind revolutionary new technology aimed at speeding up the time it takes to grab a beer at major events are launching a fresh fundraising drive.
It comes a year after their business, EBar Initiatives, secured £228,000 from private investors to further develop their invention for pouring a perfect pint in seconds.
Aberdeen-based EBar has successfully trialled its speedy, automated, self-service drink kiosks at a string of high-profile events, most recently at Twickenham in the Rugby Six Nations tournament, but needs to make more of them.
Managing director Sam Pettipher said the reaction to single units had been overwhelmingly positive and potential customers were keen to see more of them in action.
The firm now aims to raise at least £175,000 through a crowdfunding campaign.
But Mr Pettipher said this was an "absolute minimum" and he believed there was potential to bring in £400,000.
The latest cash injection will be used to refine and build more EBar units, which can dispense beer in less than 30 seconds – significantly faster than a typical event bar.
EBar's new fundraising campaign is being undertaken through equity crowdfunding platform Seedrs, which boasts Scots tennis star Sir Andy Murray among its investors.
Mr Pettipher and fellow director Nick Beeson, who both hold postgraduate business administration degrees from Robert Gordon University, launched EBar in late 2016.
Their aim is to dramatically improve the consumer experience at music and sports events, using innovative technology to reduce the time people spend waiting in bar queues.
Anyone who's been kept standing waiting for a drink for ages during a break in the action, whether on a sports pitch or at a music concert, will understand the appeal of technology which is potentially a game-changer for venue catering globally.
Mr Pettipher, who got the idea after missing a match-winning try at a rugby game in 2016, because he was stuck in a bar queue, said: "We've launched this crowdfunding campaign to build more EBar units that will help get fans back to the event they came to see.
"We'd encourage anyone who loves going to events but hates queuing at the bar to support us on our journey."
EBar, whose idea for faster drinks won a gong and £75,000 at the Scottish Edge awards in 2017, will be hosting an investor demonstration in Aberdeen from 6-8pm on Thursday May 23.
It is taking place at the Bridge of Don headquarters of business support organisation Elevator. Potential investors will have the chance to meet the EBar team, which also includes lead engineer Kyle O'Callaghan, and try out their innovative beer kiosk. Registration details are on EBar's website.
EBar was among nine global start-ups celebrated for "disrupting the happy hour" in bar technology in a report by market intelligence firm CB Insights.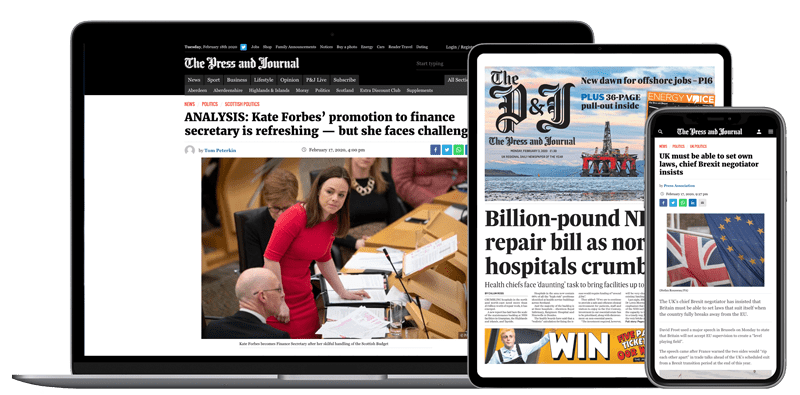 Help support quality local journalism … become a digital subscriber to The Press and Journal
For as little as £5.99 a month you can access all of our content, including Premium articles.
Subscribe