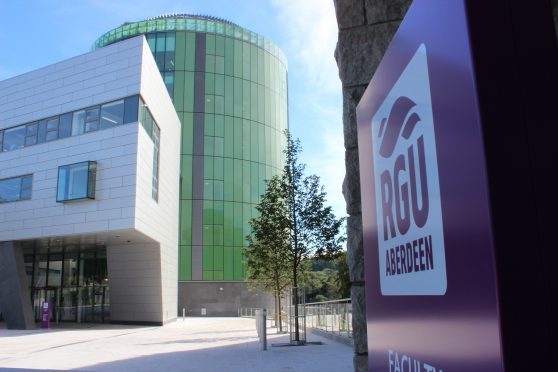 Tens of thousands of pounds is up for grabs by north-east start-up businesses this weekend.
Firms involved in The Robert Gordon Accelerator programme are pitching for huge sums to boost their work.
A panel will judge 14 start-ups going head to head for the money tomorrow.
Initially 28 teams were in the running for the cash.
The start-up which can prove it has made the biggest global impact will take home £20,000, while the most improved team and the one with the best pitch will win £15,000.
The company picked as the audience's choice will get another £10,000.
The RGU Start-up Accelerator was launched last September for staff, students and alumni from the university and North East Scotland College.
It is hoped it will support entrepreneurs to set up a business, add value to the local marketplace, and create local jobs.
The programme – funded by The Wood Foundation – is the first of its kind in the north-east. All of the 28 start-ups chosen have already received as much as £10,000 in funding as well as training, development and mentorship.
The programme is part of ongoing efforts to diversify the north-east economy.
The first 28 teams are working on products and services in a number of industries including healthcare, digital media, energy, food, fashion and textiles, financial technology and retail.