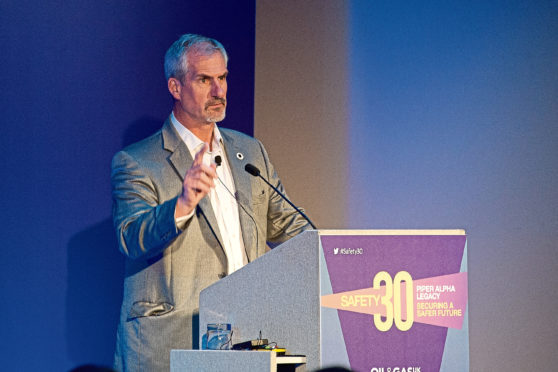 A man who has worked tirelessly to improve working conditions in the North Sea after almost perishing on Piper Alpha has been appointed to lead Step Change in Safety.
Steve Rae will step down from his current position as operations manager at Well-Safe Solutions to become executive director at the not-for-profit organisation this summer.
He replaces Les Linklater who left the role in March.
An Aberdonian born and bred, Mr Rae has spent more than 35 years working in the industry.
He began his career in the early 1980s as an offshore technician and worked on many North Sea installations before being assigned to Piper Alpha with Bawden Drilling.
Mr Rae said his escape and survival on the night of July 6 1988 left him with an unquenchable desire to make a positive change in the safety culture across the industry.
This led to his long and successful career which has been devoted to improving offshore safety. Step Change in Safety said Mr Rae is a highly-accomplished and respected business executive who brings a wealth of experience and enthusiasm to his new role including having held several senior positions in the UK, USA and Brazil.
He is also chairman of the Pound for Piper charity trust supporting upkeep of the North Sea Memorial Rose Gardens and the Piper Alpha monument in Aberdeen's Hazlehead Park.
Mr Rae said; "Words cannot express how honoured I feel to have been appointed as the executive director of Step Change in Safety.
"For me, the role presents a once in a lifetime opportunity to play a significant part in shaping the future safety culture in our industry.
"Those who know me personally, or have heard me talk, will appreciate how much this means to me.
"I look forward to taking up my new position in July and until such time I will continue to give my current employer, Well-Safe Solutions, my full attention during this exciting part of their journey."
Bob Fennell, member of the Step Change in Safety board and co-chairman of the leadership team, added: "For me, Steve's appointment was the easiest decision I've ever had to make as he is perfect for the role.
"He has an established industry presence and is a great orator and business leader. Most importantly, Steve genuinely wants to make the UK oil and gas industry a safer place to work for its workforce."
Fellow board member and co-chairman, Craig Wiggins, said: "To have recruited a person of Steve's industry standing is a major success for us.
"Throughout his extensive career, it's very clear that safety excellence is one of his core beliefs."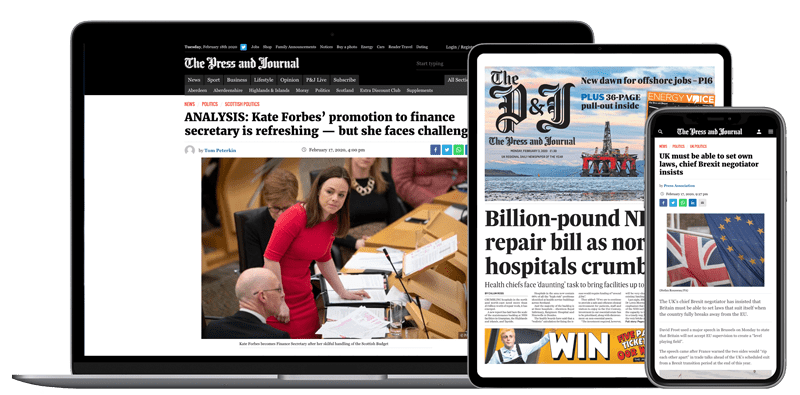 Help support quality local journalism … become a digital subscriber to The Press and Journal
For as little as £5.99 a month you can access all of our content, including Premium articles.
Subscribe