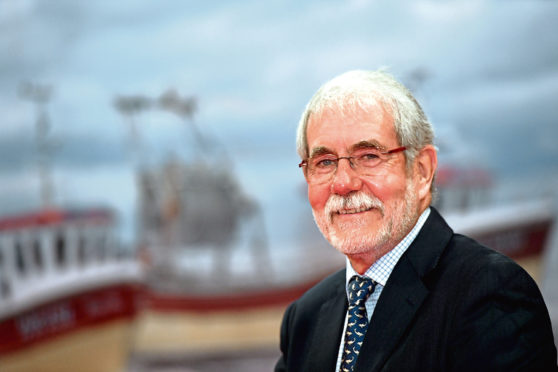 A sea-change is on the way at the SFF.
Later this year Bertie Armstrong will step down as chief executive of the Scottish Fishermen's Federation.
Mr Armstrong has led the industry body for more than 14 years, through the lows of its post-decommissioning phase – when nearly a third of the fleet was scrapped – and savage quota cuts, to more buoyant recent times.
His departure was due to be announced next week but former fishing minister Ross Finnie jumped the gun by congratulating Mr Armstrong's successor, Food Standards Scotland (FSS) deputy CEO Elspeth Macdonald, at an FSS board meeting yesterday.
Mr Armstrong, who will step down in the autumn, said his exit was the end of a planned succession process. The 67-year-old added: "I have lived and breathed this industry for 14 years and it's been an exciting period of change."
His decision to go was not driven by frustration over Brexit, he insisted, saying the SFF would continue to focus on the end of 2020 as the date for the UK shaking off the EU Common Fisheries Policy.
He added: "There was never going to be an absolutely ideal time to hand over but with phase one of Brexit – making the case for the fishing industry – almost complete, it makes sense to do it later this year.
"The next phase, which will involve the UK holding the line and moving to full, sovereign, coastal state status, will realistically take some time.
"We are making careful preparations for the handover and I will remain here to help Elspeth transition into what is a hugely challenging but immensely enjoyable job."
Mr Armstrong became CEO in April 2005, having had a 33-year career in the Royal Navy.
In 1976 he was aboard the frigate HMS Yarmouth in Icelandic waters when the second Cod War erupted. Yarmouth suffered nine collisions in five days during the dispute, the last damaging her so badly she was forced into retirement.
Ms Macdonald joined the Food Standards Agency in Scotland – now FSS – in April 2001, having worked in the Scottish Government's Marine Laboratory in Aberdeen.
She will start at the SFF's headquarters in Aberdeen in August.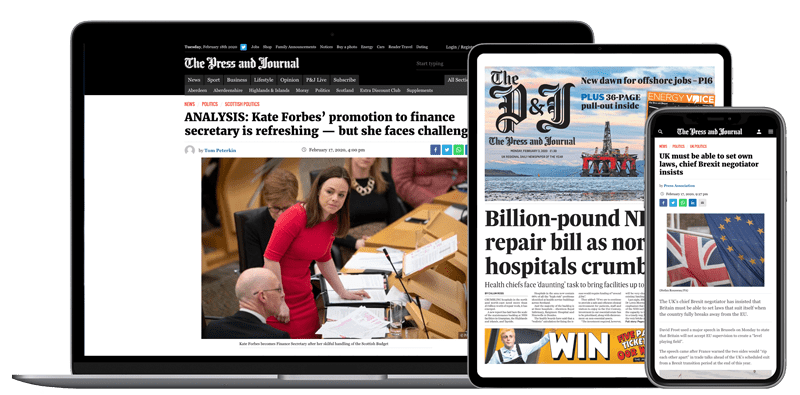 Help support quality local journalism … become a digital subscriber to The Press and Journal
For as little as £5.99 a month you can access all of our content, including Premium articles.
Subscribe