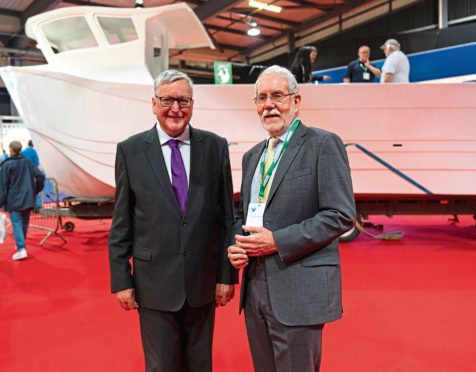 New plans to improve safety in the Scottish fishing industry were unveiled in Aberdeen yesterday, with zero deaths at sea the ulimate goal.
Fisheries Secretary Fergus Ewing said a new group was being set up to advise on health and safety on commercial fishing vessels. Details on its membership and remit will be published in the coming weeks.
Opening the two-day Skipper Expo International fishing industry showcase at Aberdeen Exhibition and Conference Centre, Mr Ewing said: "Commercial sea fishing is one of the world's most dangerous jobs.
"Over the years, there have been too many serious accidents and sadly too many lives lost at sea.
"Injuries and fatalities take a terrible toll, most obviously on families but also on our coastal communities. I want to try and change that. We need to do all we can to make fishing as safe as possible."
The new group will compise experts from the industry as well as the public sector. Its membership will represent groups including the Scottish Fishermen's Federation (SFF), Marine Scotland and scientists.
Mr Ewing hopes it will also help to encourage more young people to see fishing as a desirable career, boosting the industry's future prospects.
SFF chief executive Bertie Armstrong said he "embraced" the idea which, together with new rules making the wearing of life jackets mandatory, would help to bring about "a culture change where safety is at the forefront of everyone's minds".
The expo, organised by Mara Media, features more than 230 exhibitors covering virtually every equipment and support services for the industry.
Manning the Marine Accident Investigation Branch (MAIB) stand yesterday was Danny Harwood, deputy chief inspector of marine accidents, who said: "We fully endorse any initiative to improve the safety of fishermen at sea."
A "vast majority" of MAIB recommendations are implemented but some advice is difficult to follow through, particularly with the smaller boats making up more than 80% of the UK fleet, Mr Harwood said.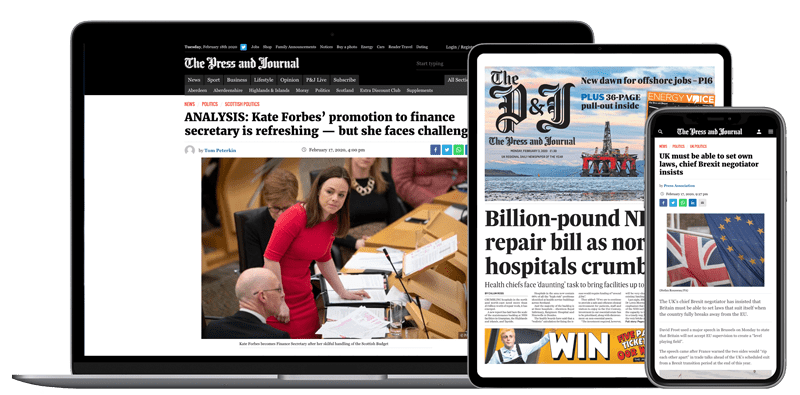 Help support quality local journalism … become a digital subscriber to The Press and Journal
For as little as £5.99 a month you can access all of our content, including Premium articles.
Subscribe