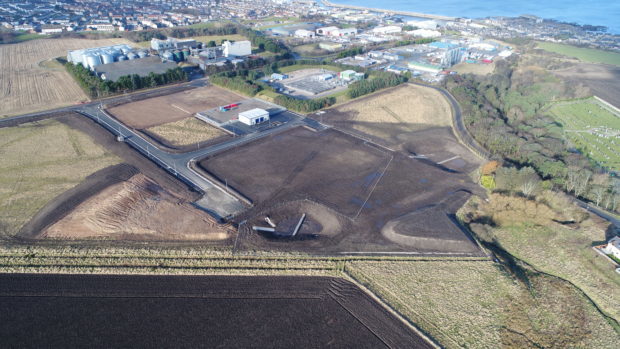 Local firms are being forced to expand their operations outwith Moray due to a shortage of available land in the region, a business body has claimed.
Moray Chamber of Commerce yesterday revealed that one of its members struggled to find land or buildings big enough in Elgin for leisure purposes – and instead opted to expand into premises in Aberdeen and Livingston instead.
The warning came as fears were raised about a shortage of available land for businesses across the area.
Although more than 50 acres were freed up for firms to build on during 2018, mainly at the Barmuckity site on the outskirts of Elgin and at Rathven in Buckie, there remain concerns about the number and size of available sites elsewhere.
In Elgin, a particular worry concerns the availability of "high quality" business land despite smaller pockets being free at Chanonry and Linkwood East.
On Speyside there is a lack of available space for small local businesses, with only single units available in Aberlour, Craigellachie and Rothes.
Meanwhile, a need for more land has been identified in Forres due to a "strong demand" for smaller units from firms eager to develop and relocate.
A site to the south of the town's Enterprise Park has been identified to expand the area available, but a potential development at Waterford faces an uncertain future due to the A96 Aberdeen to Inverness road dualling project.
Yesterday, council officer Rowena MacDougall told the authority's planning committee that the sites at Barmuckity and Rathven had contributed "significantly" to the amount of land available despite continued shortages.
She added: "Saying that, there continues to be a lack of choice across all settlements.
"In some towns there's maybe only the choice of one or two sites. The general industrial supply levels in Forres and Speyside are very limited.
"We are looking to address the supply issues through the identification of new sites with a particular focus on Forres and Speyside to find effective sites."
Meanwhile, an audit of housing land available in Moray concluded that sufficient room remains available for developers to build units for the next seven years.
Planning applications for homes at Banff Road in Keith and Speyview in Aberlour are expected to help address shortages of new properties in those areas.