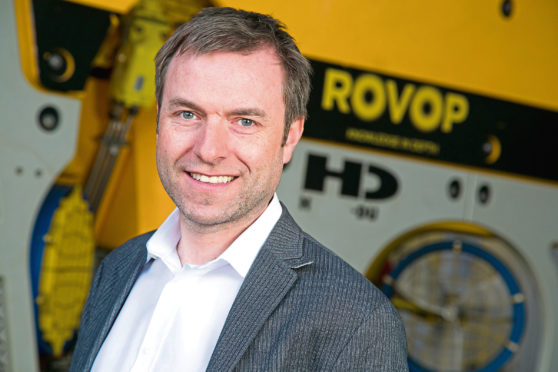 A north-east underwater robotics firm has expanded into mainland Europe to meet growing demand and ready itself for Brexit.
Rovop, led by Aberdeen entrepreneur Steve Gray, opened its new centre in Rotterdam this month as around 25% of the firm's business is now based in and around the Netherlands.
Mr Gray said that while the move was firstly agreed in order to "better service their existing clients", he believed having a base within Europe would significantly help the company when faced with Brexit.
This will allow the firm to operate in and around the EU at essentially a moment's notice with no need for visas for workers or permits for their ROVs.
However, as the business continues to grow it will mean the firm's expansion will be in the Netherlands and not at their base at Westhill.
Mr Gray said there would be no redundancies at the north-east office. Future expansion there, however, was unlikely.
He said: "There are three areas Brexit has an impact on. One is the moving of equipment, the second is tendering for jobs and the third is around the free movement of people.
"The outcome of that is still unclear but, as a result of the restrictions which will be put in place, whether we have May's Brexit or a hard Brexit, is that any future recruitment will be there and not in Aberdeen.
"We have recruited more than 100 people in 2018," he added.