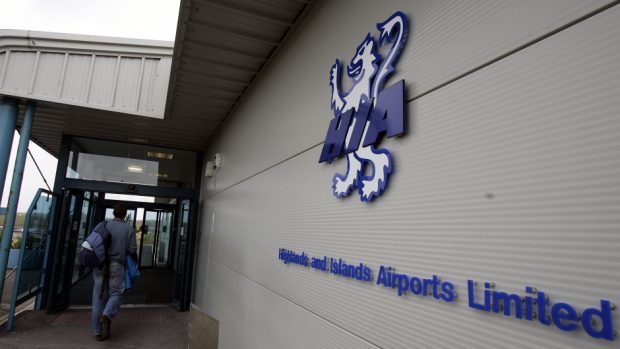 The Outer Hebrides is set for a tourism revolution tomorrow with the first influx of passengers on a direct flight from London – with Essex man and woman particularly targeted as remote-bound holidaymakers.
Loganair is launching the far flung islands' first ever direct air route to the UK capital following a milestone agreement – and say bookings have "exceeded expectations".
The airline is commencing a 2 hours 45 minutes service between Stornoway and London Southend Airport on Tuesday.
It comes in the wake of accolades from Lonely Planet, Airbnb and CNN who have all named the isles as a top world travel destination for 2019.
Stornoway's new, one-stop, same-plane services departs six days per week, with a 30-minute stopover in Glasgow during which customers can remain on the aircraft.
As a direct service, the London service will also qualify under the Air Discount Scheme for island residents, bringing London flights into the scheme for the first time.
A speedy 53-minute train service runs directly into central London's Liverpool Street station.
A spokesman for the airline said:"Loganair is delighted with overall bookings, which have exceeded expectations and they're looking forward to welcoming an increase in tourists travelling up from London, Essex and the Southeast this summer."
Glyn Jones, CEO of Stobart Aviation, owners and operators of London Southend Airport said "All of us at London Southend Airport look forward to welcoming Loganair as our newest airline in May, when these flights begin."
HIAL managing director Inglis Lyon, said: "Loganair are to be commended on establishing this valuable new service that further improves connectivity between the Western Isles and the South of England. It illustrates the value of having modern, sustainable airports serving local communities. Islanders will benefit from excellent transport links from Southend into central London and Loganair's new service will also benefit inbound tourism making journeys to the Islands all the more attractive to visitors keen to discover the best of what Scotland has to offer."
The flight leaves Stornoway at 12.50 on weekdays – arriving at Southend at 15.35. On Sundays it departs the island at 17.25, arriving at 20.05.
Flights from Southend leave on weekdays at 08.30 and on Sundays at 11.10.