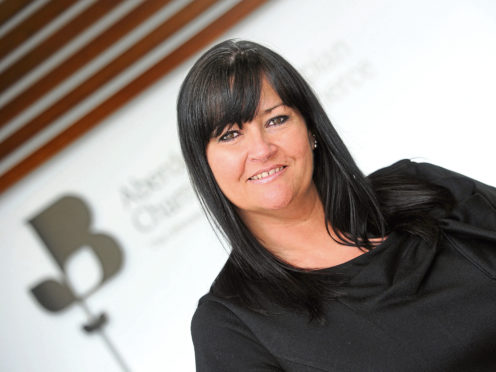 Five charities have been chosen to benefit from fundraising at the 2019 Northern Star Business Awards (NSBAs).
The prestigious annual awards have raised more than £30,000 for good causes around the north-east over the past five years, thanks to the generosity of final night attendees.
This year's beneficiaries are Miscarriage Information Support Service (Miss), North East Sensory Services, Scotland's Charity Air Ambulance, Clan Cancer Support and Somebody Cares.
Now in their 16th year, the NSBAs recognise companies around the region for exceptional accomplishments across a range of fields, from energy to innovation, customer service and people development.
Organised by Aberdeen and Grampian Chamber of Commerce (AGCC) and held in association with The Press and Journal (P&J), the free-to-enter awards highlight the diversity and success of organisations in a wide range of sectors across the Granite City and Aberdeenshire.
Seona Shand, head of membership, AGCC, said: "There is a lot of innovation and growth happening in the Aberdeen city region and as well as celebrating business success, it is important to remember others less fortunate than ourselves.
"Attendees have raised a fantastic amount in the last few years, even during some tough economic conditions, and we hope this year's event will see that continue.
"The work our chosen charities do makes a real difference to the lives of people here in the region and we are delighted to be able to support them."
Miss founder Abi Clarke said: "We are really excited to be nominated a charity partner at the Northern Star Business Awards.
"This will be a fantastic event, where Miss can raise more awareness and donations for the charity.
"One in four women are likely to suffer a miscarriage in their lifetime and we would like to ensure women and their partners are supported during this difficult time.
"We have various support platforms including a monthly group at two locations in Aberdeen, a phone service and social media where we regularly post articles and motivational quotes."
Last year, more than 40 finalists joined around 600 guests to celebrate excellence and entrepreneurship at the NSBAs black-tie dinner.
This year's ceremony will take place on Thursday September 26 at P&J Live, the new name for Aberdeen's new £333 million event complex. To book a place, visit www.agcc.co.uk/northern-star