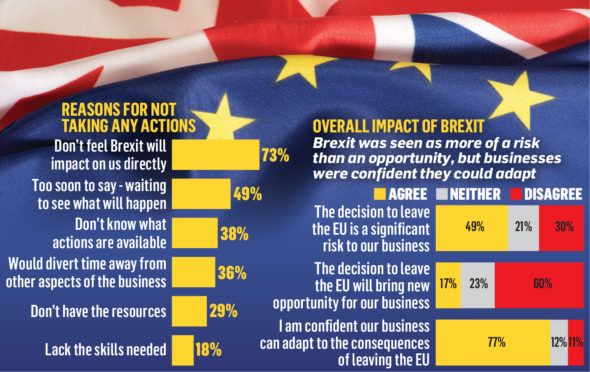 Almost 500 companies in the Highlands and islands have said they believe Brexit presents a "significant risk" to their business.
An increasing number of north firms are now taking steps to prepare for the UK's exit from the EU, with more than 40 confirming they have been stockpiling goods, according to findings, revealed today, of research commissioned by Highlands and Islands Enterprise (HIE).
Yesterday, the Scottish Government-funded regional development agency said it was "still crucial" for companies to plan for the impacts of Brexit, which is due to happen on October 31.
The report also showed that confidence in Scotland's economy and optimism for the future had plunged to a new low among north firms.
A total of 1,001 businesses and social enterprises were questioned by researchers from Ipsos Mori over four weeks from the start of February, as the original March 29 Brexit deadline approached.
The research is the latest in HIE's series of regular Business Panel surveys, launched in 2016.
It found that concern over the impact of Brexit was greatest among those operating in the area's renowned food and drink sector.
Across all sectors, fewer than one-fifth of those questioned believed leaving the EU would bring them "significant new opportunities".
But more than three-quarters were confident their business could adapt to the consequences of Brexit.
HIE welcomed the increase in the number of companies making preparations.
Slightly less than half of those involved in the survey are now doing so, compared to just 17% when the last research was carried out in September-October 2018.
The agency encouraged firms to plan in wake of last year's findings.
HIE's director of regional development, Carroll Buxton said: "It's certainly encouraging to hear that more firms appear to be planning for Brexit and that most of those who took part in the survey are confident they can adapt to the UK leaving the EU.
"While the Brexit timescale has changed since the survey was carried out, it is still crucial that companies plan for the impacts."
The latest research found that faith in the Scottish economy among north businesses had dropped to its lowest levels since the surveys started three years ago, with 44% of firms saying their confidence had decreased over the past six months.
There was also a decline, from 80% to 70% since October, in the proportion of businesses expressing optimism over their own prospects.
But 81% continued to report "good" or "steady" performance during the previous year.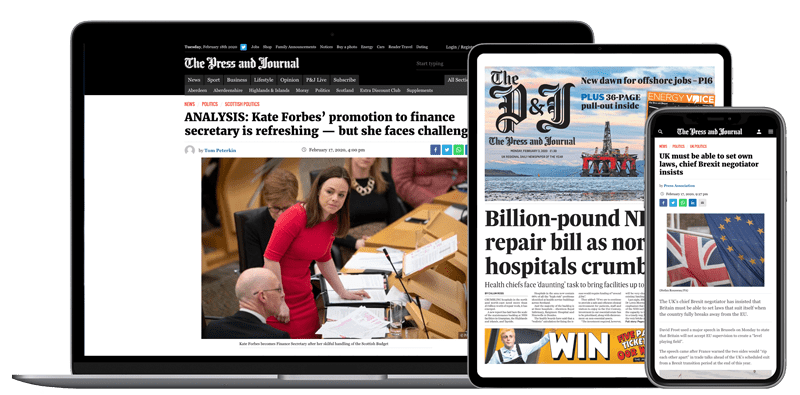 Help support quality local journalism … become a digital subscriber to The Press and Journal
For as little as £5.99 a month you can access all of our content, including Premium articles.
Subscribe