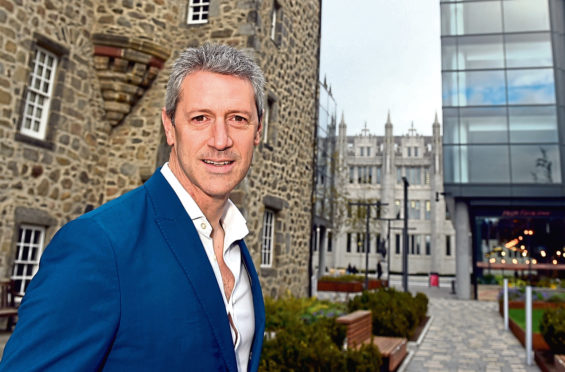 Almost every visitor to the north-east would recommend the region as an ideal holiday location, according to new research.
A visitor survey carried out during Easter holidays by VisitAberdeenshire showed "overwhelmingly positive" results with local attractions, accommodation and restaurants all scoring highly.
But when asked what could have been improved to entice people back to the area, the tourists felt there should be "more variety of activities at a more reasonable price".
They also felt signposting and communication around local events could be improved.
However as an overall holiday destination, nearly all those surveyed now have a positive opinion about Aberdeen and Aberdeenshire while 97% of the 400 respondents would recommend the region to friends and family.
Chris Foy, chief executive of VisitAberdeenshire said: "These results further demonstrate the quality of visitor experiences offered by businesses and organisations across the north-east.
"Once visitors have enjoyed our part of the world, they not only go home happy with plans to return, but also go a little further and recommend Aberdeen and Aberdeenshire to others."
Around 55% of those questioned rated their trip overall as excellent, with 42% rating it as good and 72% said they were extremely likely or very likely to return to the region.
Of those questioned 56% were on a day-trip from home; 20% were on visits of one to three days; 16% were on visits of four to seven days; 4% were on visits of eight to 14 days; 2% were on visits of fifteen or more days while 1% stated "other".
The research, which is due to be carried out again in the summer months, is part of VisitAberdeenshire's bid to turn the north-east into a £1 billion tourism destination by 2023.
The visitor economy is already growing as a sector and with attractions and events like NuArt, the refurbishment of Aberdeen Art Gallery and the Music Hall and the opening of the Aberdeen Western Peripheral Route, it is hoped the region will continue to flourish.