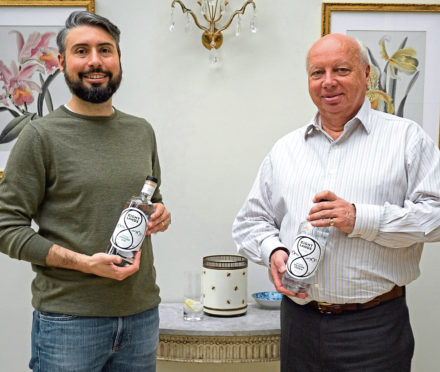 North-east multimillionaire Alasdair Locke has launched a gin and a vodka produced organically on the family estate at Glenrinnes, near Dufftown, on Speyside.
His drink brand, Eight Lands, is distilled and bottled at the recently completed Glenrinnes Distillery.
The first two products are being marketed as "a smooth and characterful vodka created using an unusual two-stage fermentation process and a London Dry-style gin which is complemented by locally foraged botanicals."
Glenrinnes Distillery is driven by Mr Locke and his stepson, Alex Christou, who is leading the development, production and day-to-day running of the business.
Originally identified as an exciting way to diversify their organic farming estate and take advantage of their access to freshwater springs, the distillery build and the creation of Eight Lands quickly became a passion for the pair.
Their ambition, backed up by a £4 million investment, was to produce a brand recognised internationally for high-quality white spirits.
It is the second independent project the entrepreneurial duo have worked on together since 2015 – the other being property development in Edinburgh.
They plan to take Eight Lands, whose distillery boasts a huge pot still called Rebecca, to global markets within the next year and are already looking at opportunities in Canada, south-east Asia and mainland Europe.
Mr Locke, 66, is one of Scotland's richest men. He netted more than £140m from share deals and the sale of Aberdeen-based Abbot Group – now KCA Deutag – more than a decade ago and, according to the latest Sunday Times Rich List, is now worth £230m.
"We wanted to create something that would last for generations and complement the wonderful distilling scene in the area," Mr Locke said, adding: "One of our key points of difference is that we aren't just making white spirits to fill time before releasing a whisky – organic gin and vodka is our focus and will be long term."
Mr Christou said: "I genuinely believe that we have created something special with our organic vodka and gin."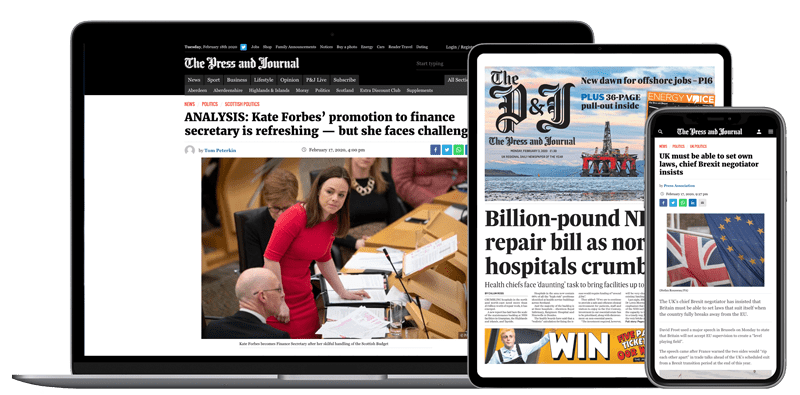 Help support quality local journalism … become a digital subscriber to The Press and Journal
For as little as £5.99 a month you can access all of our content, including Premium articles.
Subscribe