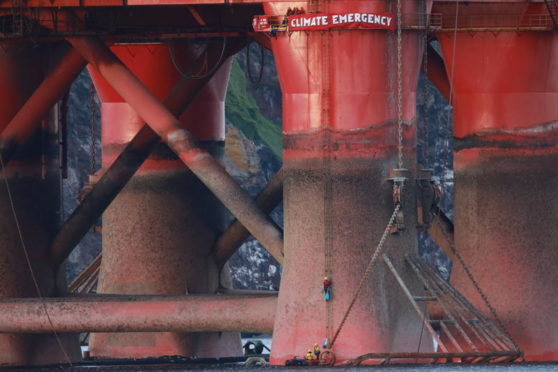 Activists occupying a BP-contracted oil rig in the Cromarty Firth have been served with an injunction by the owner in a bid to halt a two-day standoff, Greenpeace UK has claimed.
The campaign group said contractor Transocean had served the environmental activists on board the Paul B Loyd Jr rig with an interdict, the Scottish law equivalent of an injunction.
Greenpeace claim rig workers lowered the legal papers down to two activists using a bucket and a rope.